Pakistan Launches Official Coronavirus Information Platform.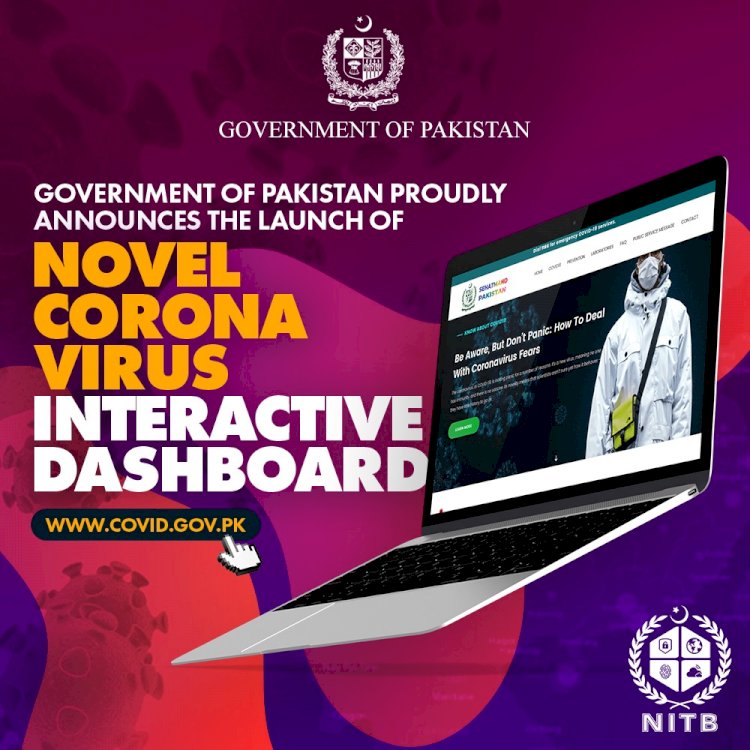 The Government of Pakistan on Thursday has officially launched an online portal to pass on authentic and reliable information about the COVID-19. Shabahat Ali Shah, CEO National Information Technology board (NITB) announced the news through his twitter handle on Thursday.
The portal allows you to see the realtime situation of novel coronavirus outbreak in Pakistan as well as worldwide. It provides authentic information about the total numbers of cases of coronavirus reported in Pakistan and what is the count of reported cases in the last 24 hours. At the top, the website displays the dedicated national Coronavirus helpline number, 1166.
The outspread of the deadly virus has created a lot of panic because of the spread of fake and unauthentic information. The launch of official portal will surely help normal people to skim the authentic information and number.
The post Pakistan Launches Official Coronavirus Information Platform. appeared first on Nation Bytes.