Pakistan To Host World Environment Day 2021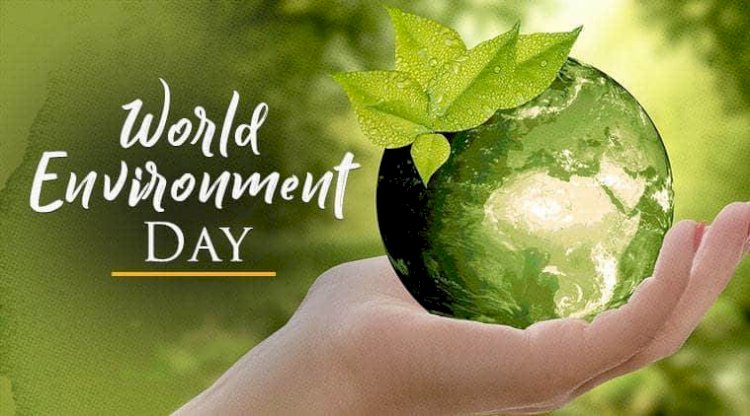 Pakistan will host World Environment Day 2021 in collaboration with the UN Environment Programme (UNEP), it announced today. This year, World Environment Day will be observed on the theme of 'ecosystem restoration' and focus on restoring our association with nature.
It will also symbolize the formal launch of the UN Decade on Ecosystem Restoration 2021 – 2030.
World Environment Day happens every year on 5 June. It is the United Nations' flagship day for raising awareness and action for the environment across the world. It has become the largest global platform for environmental access and is celebrated by millions of people globally for many years.
While announcing the virtual 5th UN Environment Assembly (UNEA-5), Pakistan's Adviser to the Prime Minister and Minister of Climate Change Malik Amin Aslam collaborated with UNEP Executive Director Inger Andersen to promote the immediate need of preventing, halting, and reversing the degradation of ecosystems across the world. Directed by Prime Minister Imran Khan, the Government of Pakistan targets to increase and restore the country's forests through a '10 Billion Tree Tsunami' spread over 5 years.
The campaign comprised of restoration of forests and mangroves, and tress plantation in urban locations like schools, colleges, public parks, and green belts.
An Eco-System Restoration Fund has also been initiated by Pakistan. The purpose is to support nature-based solutions to climate change and to facilitate progression towards environmentally resilient ecologically targeted initiatives.
Read More: Gunmen Killed Four Female Social Workers In North Waziristan
Recently, the Prime Minister of Pakistan has launched the "Protected Area Initiative" for the development of 15 model Protected Areas across the country to conserve more than 7,300 sq km of land area and Green Stimulus with the creation of over 5,500 green jobs. According to Malik Amin Aslam, "The Government of Pakistan is fully dedicated to playing a leadership role in addressing the issue of climate change, including the '10 Billion Trees Tsunami' initiative, which will restore and develop more than 1 million hectares of forest across the country. We are privileged to host this year's World Environment Day and offer our support to global restoration efforts".