People 'Infected' By Coronavirus After Vaccination In Karachi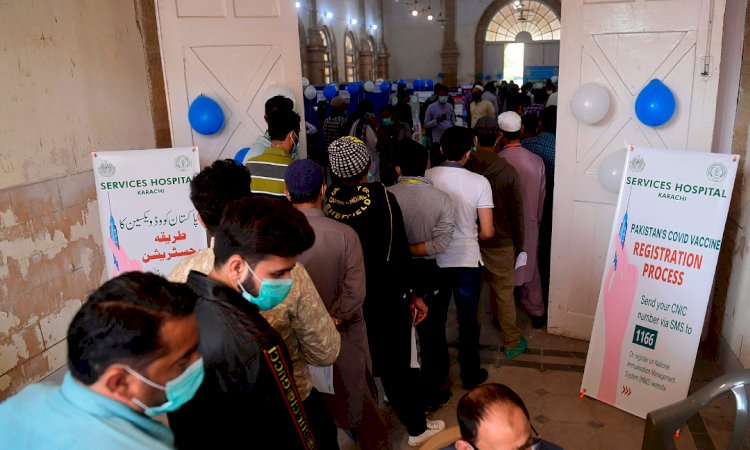 Up to a dozen 'mild' cases of growing coronavirus have been found among people who were vaccinated against the virus earlier at a hospital in Karachi, reported Wednesday.
Chief Executive Officer Sadia Virk of South City Hospital verified the cases, and said, "people who got both doses of the Sinopharm vaccine are visiting again to their centre for re-vaccination. They were healthy and not infected by Coronavirus at the time of vaccination but caught the coronavirus infection afterward," Virk confirmed.
The official also observed that the chest CT scans of all the coronavirus-positive patients are not "critical."
"If the vaccine had not worked, they would have been critical. Luckily, they have shown minor complications when they caught the infection," she stated.
"People from many areas of Karachi have visited here to be vaccinated and re-vaccinated. Few came back with the infection after receiving the first dose of Sinopharm, whereas others reported it after the second dose of vaccination."
She made clear that this has no connection with the vaccine and that the symptoms were minor.
According to her, the situation could have been worse for them if they were not vaccinated.
As stated by medical and immunity experts, any vaccination, at this moment, cannot provide extensive immunity against all the coronavirus variants due to the early rollout.
Read more: China's Biggest Daily Coronavirus Case Rise In Over Two Months
The effectiveness of a vaccine also varies from person to person as per antibody responses against Coronavirus.