Punjab Govt To Ban Entry, Block SIM Cards Of Unvaccinated Citizens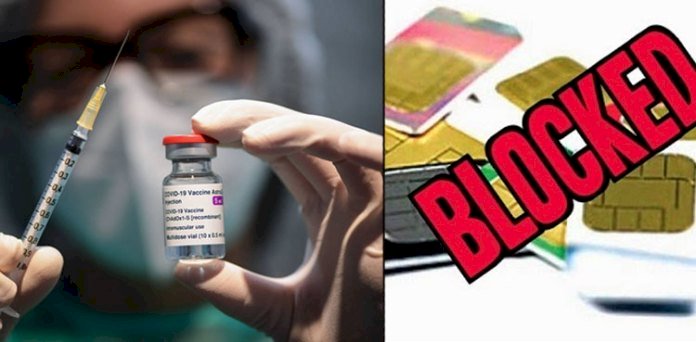 The Punjab Primary and Secondary Healthcare Department has come up with recommendations on Wednesday about mandatory vaccination and restrictions for those citizens who refuse to vaccinate themselves against Covid-19.
As per the details, the Punjab Health Minister Dr. Yasmin Rashid headed a high-level meeting at the civil secretariat regarding the ongoing Covid-19 vaccination drive.
During the meeting, different queries including the vaccination supply, SOPs on vaccination, and NIMS data entry issues were discussed.
The health officials urged in the meeting to block the SIM cards of citizens who refuse to get themselves vaccinated against coronavirus and recommended banning the entry of unvaccinated citizens to restaurants, shopping malls, and all indoor gatherings.
During the discussion at the occasion, Dr. Yasmin Rashid stated that protecting the citizens from Covid-19 is the top priority of the Punjab government.
"Only vaccination is the only solution to end the Covid-19 pandemic," said the Punjab health minister.
Earlier on Wednesday, the National Command and Operation Centre (NCOC) permitted walk-in vaccination of citizens aged 18 and above from June 11 as well as easing COVID restrictions nationwide.
In a meeting headed by Federal Minister for Planning and Development Asad Umar, the age group for COVID vaccination was not only lowered, but the NCOC also decided to restrict movement once a week, which was previously implemented for two days a week.
Read more: Pakistan's First Drive-Through Vaccination Center is Inaugurated in Lahore
"The provinces are independent to decide the day," the authorities are reviewing COVID strategy nationwide and added that restrictions on shrines and cinemas would continue.