Aging Backwards, Sharmila Farooqi Ace The 10 Year Challenge on Instagram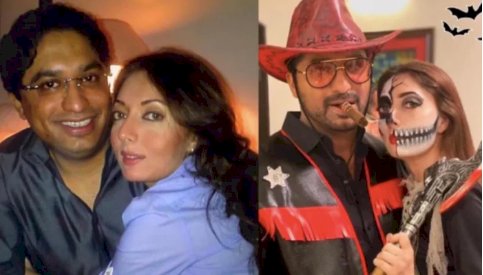 Pakistan People Party leader Sharmila Farooqi did the 10-year challenge on the picture and video sharing app Instagram.
On Monday she uploaded a picture of herself with husband Hasham Riaz on her Instagram account.
One was from 2010 while the other was a recent photo from 2020. Her picture receives all the love and praises from the fans.
Among many was the model Amna Ilyas as well, who gives the photo her praises by commenting 'Masha Allah' on it. Many fans pointed out the fact that the politician looks no different in the two photos despite the ten-year time gap.
Sharmila Farooqi captioned the picture as "Then and Now! 2010-2020! Ten-year challenge ... Ye Humein Kya hogaya,". The picture screams that the politician is aging backward.
The politician has been keeping the fans mesmerized for the past few weeks as she keeps on sharing cute pictures of her pulling out the infamous skeleton look for Halloween this year.
Read More: Ramiz Concerned About Queenstown Training Facilities for Pakistani Team