Smart Lockdown Is Impose On Subsectors of Islamabad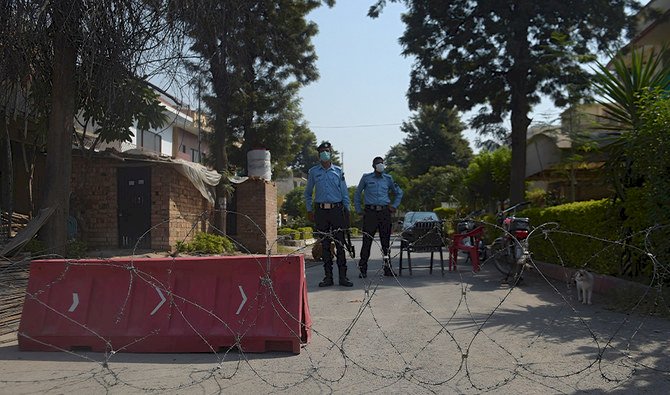 The numbers of corona cases are increasing in Islamabad day by day. Some subsectors of Islamabad have been put under smart lockdown on Sunday after they reported a surge in cases of the coronavirus.

On Sunday, Hamza Shafqat, Deputy Commissioner of Islamabad has posted on his Twitter account that some areas of Islamabad will be sealing in the next 24 hours for an increased number of covid cases. The areas that will put under smart lockdown include G-6/2, G-9/1, G-10/4, I-8/3, and I-8/4.

He further said services and supplies like pharmacy, ration, drinking water and medical emergency have exempted from the lockdown restrictions. Though, Schools, Mosques, Shopping centers, parks etc will be closed.

Moreover, the police of Islamabad will place barriers in these areas to ensure public safety at large and to limit the spread of the virus.

Read More: NCOC Gave New Instructions Including Work From Home

From 10 AM of 9th Nov, subsectors of Islamabad have sealed, it includes I-8/3, 1-8/4, G-9/1, G-10/4 and G-6/2 in the larger public interest until further orders, a notification has issued to a resident of these areas.