South African Cricketer Bjorn Fortuin, Wife Embrace Islam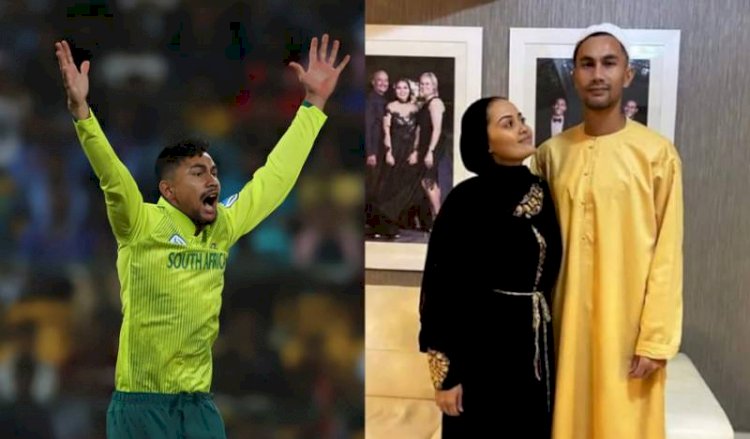 South African cricketer Bjorn Fortuin, along with his wife Mieshka Aysen, converted to Islam.
The 26-year-old made his debut for the South African national cricket team in September 2019 and has played 1ODI and seven T20Is for South Africa so far. He has also taken 6 wickets in T20Is. But now, he is in the news for a unique reason. Recently, Bjorn Fortuin got married, and after his wedding, he has now converted to Islam, the world's second-largest religion, along with his wife during the holy month of Ramadan.
And, after his wedding on 25th April 2021, Fortuin has changed his name to 'Emad'. The marriage between Fortuin and his wife Mieshke Aysen took place on the morning of 25th April 2021.
The reception was held on the evening of 25th April 2021 after the fast for the day has been observed. An Instagram post was also shared by Fortuin stated that he took his Shahada during the sacred month of Ramadan, and he chose the name 'Emad'.
Bjorn Fortuin has become the second South African player to have embraced Islam.
Read more: Babar Azam makes spectacular 122 runs against South Africa
Earlier in 2011, the left-arm-medium-fast bowler Wayne Parnell also accepted Islam. Parnell played 65 ODIs and 40 T20Is for the South African national team.