Sri Lanka agrees on the burial of Muslim COVID-19 victims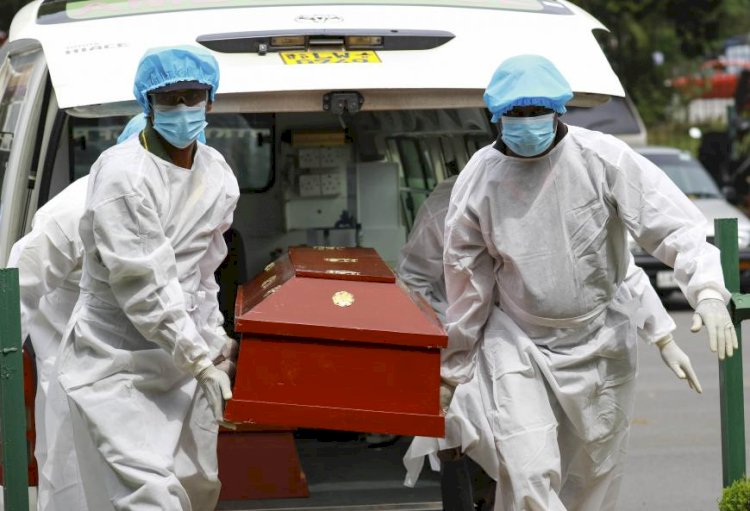 Sri Lank updated the Quarantine and Prevention of Disease Ordinance (Chapter 222) by permitting the burial of Muslim COVID-19 fatalities.
Earlier, the bodies of the coronavirus victims had to be incinerated regardless of their religious recognition.
Now the families of coronavirus victims can either bury or cremate the body after the rule was revised to replace the phrase "cremation of the corpse" with "cremation or burial of the corpse".
It was announced on Thursday. The amendment comes a day after Prime Minister Imran Khan returned from his two-day Sri Lank visit. PM Imran Khan has welcomed the Sri Lankan government's decision.
Upon his arrival in Colombo on February 23, Muslims in Sri Lanka staged a protest urging on end to obligatory cremations of COVID-19 victims.
Dozens of Muslims carried a mock Janazah (coffin) disapproving the Sri Lankan government's rule of prohibiting burials of virus victims.
Also Read: Nestle Pakistan To Face Criminal Trial In Infant Death Case

Sri Lankan Prime Minister Mahinda Rajapaksa on February 10 stated that burials would be permissible, but after a day passed, Colombo withdrew and said there would be no variation in the cremation-only policy.
Rajapaksa's government had denied international pleas and suggestions from its experts to let Muslims bury their dead in line with Islamic custom.
The government first banned burials in April due to concerns which according to experts are baseless. The concern was, burying bodies could infect groundwater and spread the virus.
But the World Health Organization (WHO) denied this and said that there is no such possibility, recommending both burial and cremation of virus victims.
Sri Lanka's majority Buddhists, who are strong supporters of the present government, are typically cremated, just like Hindus.
In December, the authorities ordered the obligatory cremation of at least 19 Muslim COVID-19 victims, as well as a baby, after their families disapproved to claim their bodies from a hospital mortuary.
This added fuel to anger among the Muslim community, moderates, and abroad, with the 57-member Organisation of Islamic Cooperation continually expressing concern.
According to Muslims, more than half of 450 COVID-19 victims were from the Muslim minority which was only 10 percent of the 21 million population.
Muslims have an inconsistent death toll because they don't go for treatment, fearing they will be cremated if they are diagnosed with the virus, they added.