Tehreek-i-Labaik Pakistan Protest In Faizabad For Blasphemous Content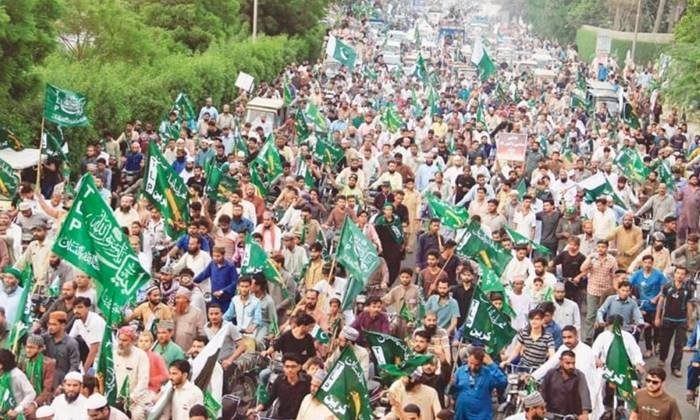 Tehreek-i-Labaik Pakistan is sitting in at Faizabad interchange to demonstrate their protest blasphemous content in France. They demand the Pakistani government to call the Pakistani ambassador back from France and cut all diplomatic relations with France.
'Tahafuz Namoos-i-Risalat' march is headed by Saad Rizvi son of Maulana Khadim Rizvi.
Although mainstream media is not covering the demonstration reports from Twitter journalists and some international journalists claim that some 3000 protestors reach Faizabad on Sunday and the number is increasing.
They are all angered by blasphemous sketches published in France and hate speech by Macron.
Twitter is calling out Pakistani media for not covering what is happening in Islamabad.

Read More: Islamabad Traffic Police Shares Traffic Plan for Islamabad & Rawalpindi
The protestors of Tehreek-i-Labaik Pakistan (TLP) are planning to sit-in no matter how hard the conditions get. The cellular service in twin cities is disabled and communication has become a problem. Moreover, the entry points of Rawalpindi and Islamabad have been blocked to stop protestors from entering the city.
It is noteworthy that the French embassy is in Islamabad and heavy police have been deployed at Faizabad interchange to stop the protestors from marching further in the capital city.