The Conviction of a Kashmiri Separatist Leader-Yasin Malik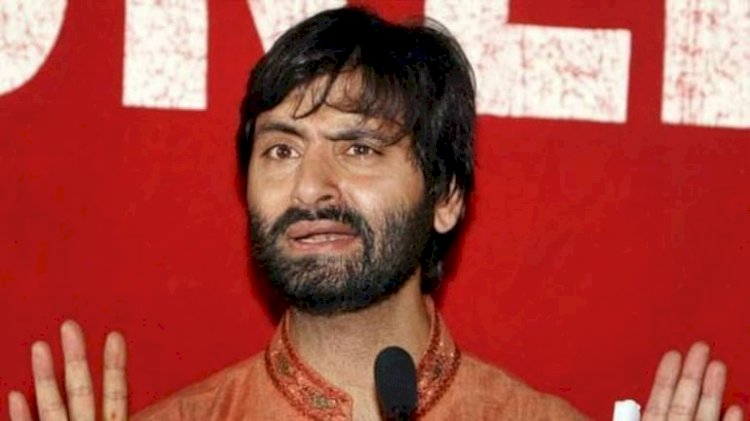 Yasin Malik, a prominent Kashmiri Separatist Leader who has openly advocated to make Kashmir an independent state, free from India and Pakistan conflict, was convicted on 19th May by National Investigation Agency (NIA) in Delhi.
In 2019, Yasin Malik was arrested for a fabricated case related to terrorism in Kashmir Valley. The NIA claimed that Yasin was responsible for an act that was funded by terrorists in 2017. The First Investigation Report (FIR) of the case states that the Kashmiri Separatists were responsible for receiving funds from various sources, including Lashkar-e-Taiba and Hizb-ul-Mujahideen (Resistance Groups). The NIA further claimed that these funds were used to instigate riots in the valley through stone pelting, strikes, and the horrendous act of burning schools. There is no solid proof of these accusations.
Read More: Pakistan Becomes the Largest Exporter of Rice to Italy During the Years 2021-2022 (July-March)
The incumbent premier of Pakistan, Shehbaz Sharif, strongly condemned the conviction of the Hurriyat leader and pleaded to take into account the brutal acts of the Indian Government against senior leaders of the resistance groups. In a statement issued, he mentioned, "Conviction of prominent Kashmiri Leader Yasin Malik on fake terrorism charges is a futile effort to silence voices critical of India's blatant human rights abuses."
In a press conference, Yasin's wife, Mushaal Hussein Mullick, along with her daughter, asked the United Nations to look into this matter and stop the fascist leader Narender Modi from convicting her husband in an entirely fake case. Mushaal, the chairperson of the Peace and Culture Organization, took a firm stand for her husband by telling the media about the brutality of Modi's Government. She said, "Even international basic rights guaranteed for prisoners are not given to Yasin Malik."
Yasin Malik is a symbol of bravery and valour for the people of Kashmir, and his resilience in making Kashmir a separate state remains unmatched. Yet, the western media and the world remain silent.