Third Covid Wave Feared In Pakistan Owing To Early Lifting Of Restrictions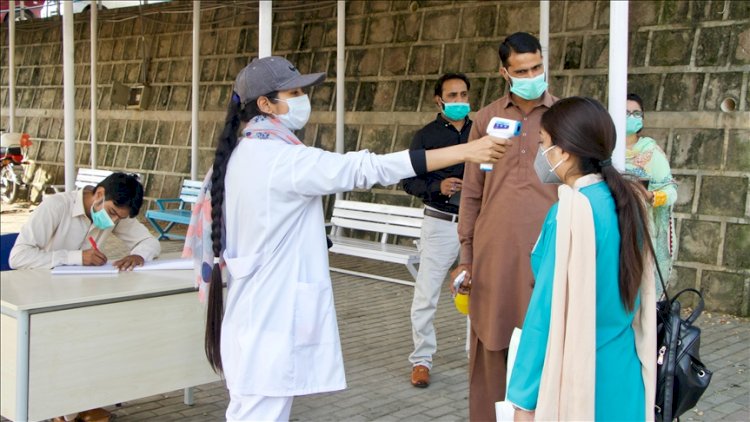 As maximum Covid-related restrictions have been relaxed in the country, health experts fear a comeback rise in the number of cases that may force the government to declare the third wave of coronavirus in the country. This fear arises also due to the unenthusiastic response of even health workers to the government-run vaccination campaign.
As per 1,176 Covid-19 cases reported in a day, the health experts were of the view that the government should have prioritized public health over the financial concerns and instructed the authorities to lift the restrictions only after confirming that 70pc population has been vaccinated against the deadly disease.
Earlier on Feb 24, the National Command and Operation Centre (NCOC) allowed relaxations in most of the restrictions on commercial activities, and schools, offices, and other workplaces are permitted to function at full strength.
As per directives, commercial activities time limitation has been lifted and only 50 percent attendance at workplaces is also removed. Schools have been directed to resume functioning five days a week with full strength. Indoor wedding ceremonies have been permitted along with the opening of cinemas and shrines with effect from March 15.
However, the decision to allow indoor dining will depend on the result of the review meeting to be held on March 10. The NCOC also permitted the number of spectators to be increased from 20pc to 50pc attending Pakistan Super League (PSL) matches. It also allowed full attendance during play-offs with strict implementation of standard operating procedures (SOPs). The Election Commission of Pakistan can also hold local bodies and cantonment board elections by the end of May or early June.
Doctors desire to go through decisions again.
Read More: CLUBHOUSE: SILICON VALLEY DISASTER OR NEW SOCIAL APP TRENDSETTER
Secretary-General of the Pakistan Medical Association (PMA) Dr. Qaisar Sajjad said: "We are part of a society where people do not observe the SOPs. They even make fun of those wearing face masks. We have already faced the results of relaxations on restrictions in September last year when 100 to 200 daily cases were being reported, and within a month the government had to announce the second wave of coronavirus".
"I believe that relaxations should be given after vaccinating 70pc population as only then we can achieve immunity as a nation", he added.