Trump Jr. Showing Kashmir As Part Of Pakistan Makes Indian Furious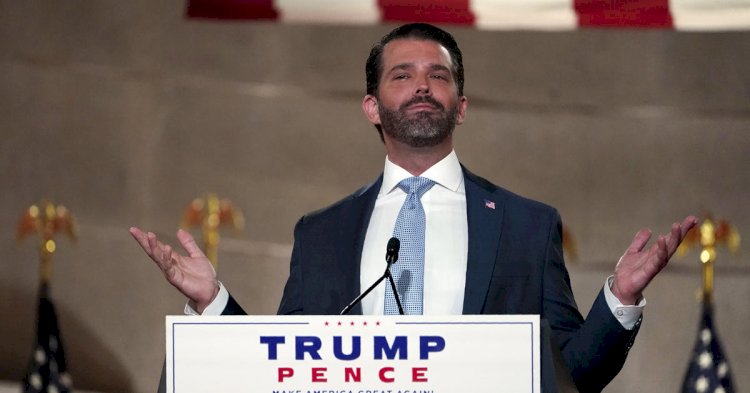 As the day of Election came in the United States, and voting polls opened on November 3rd, incumbent President Donald trump's eldest child named Donald Trump Jr, shared a map of the world divided in colors, red and blue.
Red represents the Republic party support and Blue is showing support for the Democratic Party. The two rival parties in US Election 2020.
He shared the picture with a tweet saying:
Okay, finally got around to making my electoral map prediction. #2020Election #VOTE pic.twitter.com/STmDSuQTMb

— Donald Trump Jr. (@DonaldJTrumpJr) November 3, 2020
While Trump's son showed the world divided in support of which president, the concerning point for most Pakistanis and Indians was that he included Kashmir in Pakistan, with a dotted line separating Pakistan from Indian occupied Kashmir.
Meanwhile, a clear black border was drawn between Kashmir and India. Where many rejoiced at this, this made Indians very mad and furious.
Not just this, he probably confused India with Iran and made it a blue state i.e. democrat, furthermore the map depicted the Caspian Sea, Black Sea, Azov Sea, Aral Sea, and Antarctica as countries whereas many countries like Lebanon, Armenia, Kosovo, and the UAE were shown as water bodies.
Read More:US Election Day: Who Is Leading The Polls?
Hence the post became a laughing stock despite its intended reasoning.