Turkey launches 'safe child tourism' initiative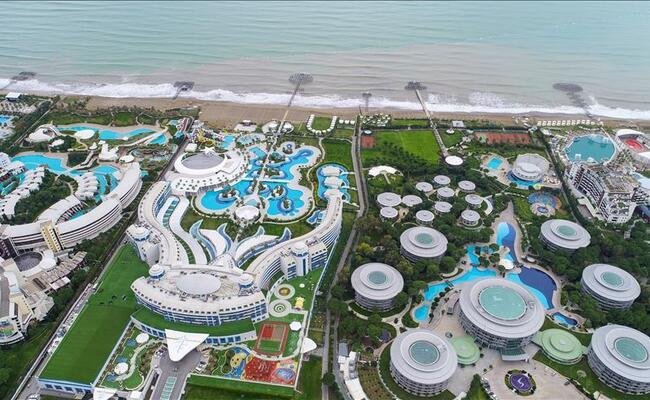 Source: Hurriyet Daily News
"Cocuk Dostu Turizm" is Turkey's initiative to make tourist's spots healthy for children
Collaborating with a local NGO to initiate the program to keep children healthy and safe during the tour. The initiative began back in 2017 and many tourism industries all around the world.
Tourism Entrepreneur, Aysegul Dursun Karaca said,
"Child-friendly tourism is a holistic, participatory, non-discriminatory, transparent, and accountable approach for the promotion and protection of children's rights."
The initiative was launched by International Children's Center. It is an NGO that focuses on children's rights and ensures their safety while traveling around the world.
The project officer at International Children Center, Mustafa Uygur stated,
"With this initiative, Child-Friendly Approach goes beyond the physical qualities and transform into comprehensive understanding for the protection and promotion of children's rights in the tourism sector. But children-friendly tourism outlines the rise of children in the tourism sector defines the responsibilities of different actors proposes a roadmap by guiding principles for child-friendly tourism for implementation of good practices and promotes the training of the tourism professionals for sustainability."
The program has been translated into Russian, French, and Arabic. The first purpose of 'safe child tourism' is to protect children from any type of violence, abuse, or exploitation of their rights. It also involves adding facilities and much-needed space for children with disabilities.
Read Saudi Arabia launches VR for maximum pilgrims to experience Hajar Al Aswad
While government officials and parents carry the responsibility to protect and raise children, the program's also intended to raise awareness and train all members of the tourism industry such as hotels and transportation services, to stay alert.
Some tourism industry professionals say that the program also helps them stay competitive in the global market.
Arda Yutsever, Hotel General Manager mentioned,
"In today's conjecture, the need to invest in human capital is more important than ever. In this sense, a child-friendly tourism approach has brought a new impulse to the tourism sector in Turkey."
But raising awareness is not enough. All the front-line workers need to be on board. Despite the program running worldwide for several years, there is still a need for more participants and stakeholders from the tourism industry.