UN Secretary-General warns about forthcoming climate challenges in COP26 climate conference deal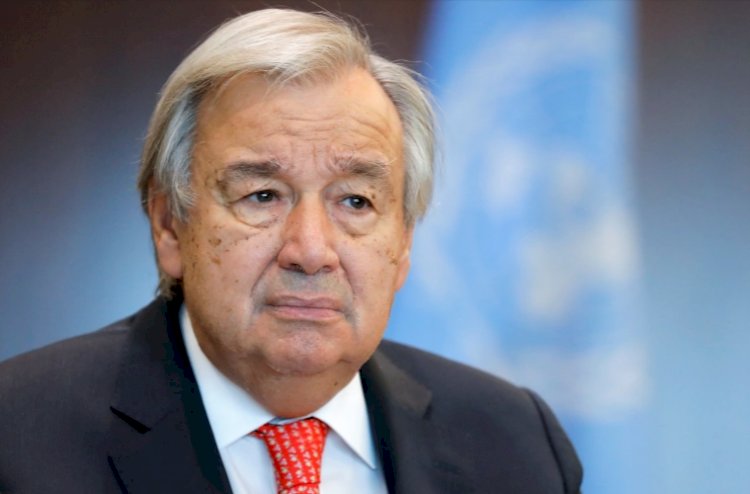 UN Secretary-General Antonio Guterres warns about upcoming climatic catastrophes and challenges the whole world would have to face. However, one environmental campaigner called this conference unnecessary and to no gain.
Greta Thunberg, an environmental campaigner called this COP26 conference unimportant. Even those who welcomed the COP26 deal said that so much of the work is undone.
UN Secretary-General acknowledged the shortcomings of the agreement, in a statement he said,
"The COP26 outcome is a compromise, reflecting the interests, contradictions, and state of political will in the world day."
He tweeted,
"It's an important step, but it's not enough"
He warned,
"Our fragile planet is hanging by a thread. We are still knocking on the door of climatic catastrophe."
He further tweeted,
"My message to young people, indigenous communities, women leaders, all those leading on #ClimateAction. I know you might be disappointed. But we're in the fight of our lives and this fight must be won. Never give up, never retreat, keep pushing forward. I am with you. #COP26"
Read World Food Day 2021: challenges and control
Thunberg was blunter in her assessment. She said,
"Here's the brief summary of COP26: blah, blah, blah, blah. But the real work continues outside these halls. And we will never give up, ever."
Thunberg, along with other activists dismissed the conference, claiming that this meeting is not leading to anything fruitful and the world leaders have failed to turn their words into significant action.
British Prime Minister Boris Johnson stated,
"There is still a huge amount more to do in coming years. But today's agreement is a big step forward and, critically, we have the first-ever international agreement to phase down coal and a roadmap to limit global warming to 1.5 degrees Celsius."
From other participants of the conference, China and India insisted that language on fossil fuels be weakened in the final summit decision text. In recent days, the Australian government has vowed to sell coal for decades to come. But Kevin Rudd, the former Australian Prime Minister and now the President of Asia Society remained hopeful.