United Kingdom to experience another Lockdown for four weeks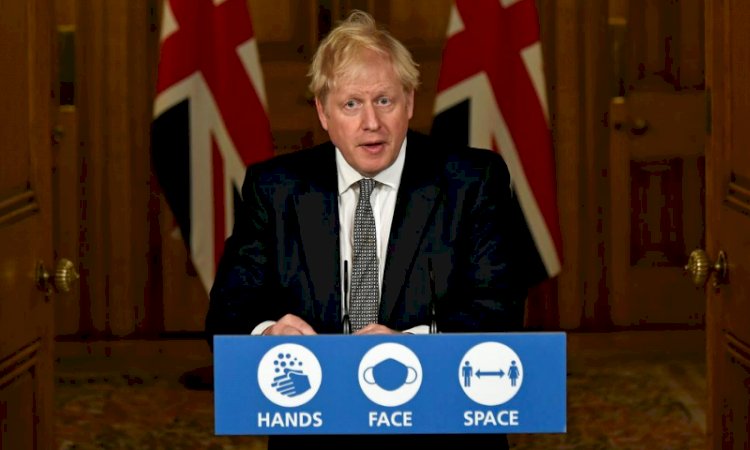 After passing the milestone of 1 Million COVID-19 cases UK's Prime Minister Boris Johnson announced and second national lockdown to avoid the rise in the number of cases as the second wave of infection is threatening the country's health system to be overwhelmed.
Having the largest number of the official death tolls in Europe, England is about to hit by a second wave with 20,000 new cases per day, and also there is a warning by scientists for the worst-case scenario of exceeding the death toll of 80,000. Prime minister Johnson on Saturday announced a national lockdown for the period of one month in a news conference at Downing Street. The lockdown will kick off on Thursday morning and will last until Dec 2.
During the lockdown, people are allowed to go out only for specific reasons such as work, exercise, Education, shopping for essentials, and medicines.
"We could see deaths in the UK rising to several thousand a day if we do not act now", Johnson added to his announcement and this was backed by his chief medical officer, Chris Whitty, and his chief scientific adviser. Patrick Vallance.
He also mentioned an emergency wage subsidy scheme for workers who will lose their jobs during this temporarily England-wise lockdown.
According to the SOP's of the new lockdown, essential shops, schools, universities will remain open and elite sports will continue. However, amateur sports will be stopped. Johnson also added to his press conference.
Along with all non-essential retail closing, restaurants will be allowed to do takeaways. All sorts of pubs will be closed and also international travel will be discouraged except for those who are going out of the country for work.
Places of worship will remain open for private prayer, though funerals will be limited to close family members only.