WHO Hails Pakistan Strategies To Fight The COVID-19 Pandemic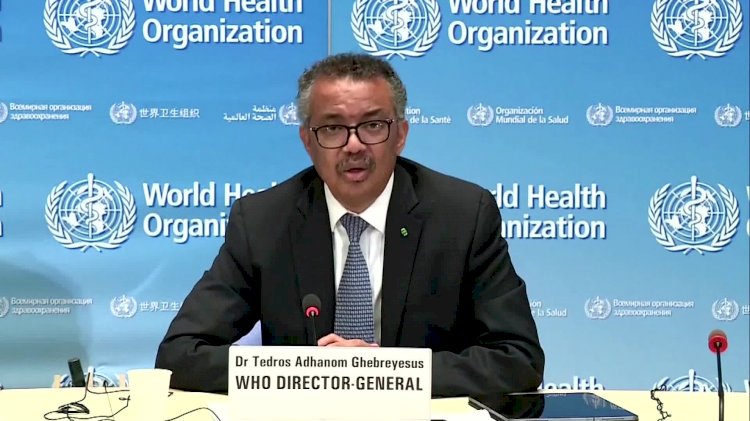 World Health Organization calls out the international community to learn from Pakistan about how the pandemic should be handled. Pakistan has been fortunate to be in the list of 7 countries appreciated for their efforts in fighting the Pandemic
Tedros Adhanom Ghebreyesus, WHO Director General in a media briefing said Pakistan gave the infrastructure which can be used for polio to combat Covid-19 in the future.
"Community health workers who have been trained to go door-to-door vaccinating children for polio have been utilized for surveillance, contact tracing and care," he said.
"There are many other examples, including Cambodia, Japan, New Zealand, the Republic of Korea, Rwanda, Senegal, Spain and Vietnam. Many of these countries have done well because they learned lessons from previous outbreaks of SARS, MERS, measles, polio, Ebola, flu and other diseases. That's why it's vital that we all learn lessons this pandemic is teaching us," he said.
The news was shared by Dr. Mirza in a tweet which read: "Pakistan included among seven countries by WHO Director General- countries that the world can learn from about how to fight future pandemics. A great honor for the people of Pakistan. Alhamdulillah."
He expressed that it was an honor for the country to be recognized like this.
"It proves that if we want to do something we can do it. Moreover, the WHO DG spoke about the importance of the public health system. It is talked about 'building back better (BBB)' and I believe time has come to build back," he said.
It is important to note here that India, the neighboring country of Pakistan has reported 75,000 deaths and 4.2 million confirmed cases ranking second in the world.
Read More: 9 Out Of 10 Patients In Karachi Show No Signs Of Coronavirus: AKU Report
Pakistan on the other hand handled the situation intelligent. However, the reopening of the tourism spots has resulted in increased number of confirmed cases.