William Shakespeare & Margaret Keenan Got Pfizer Vaccine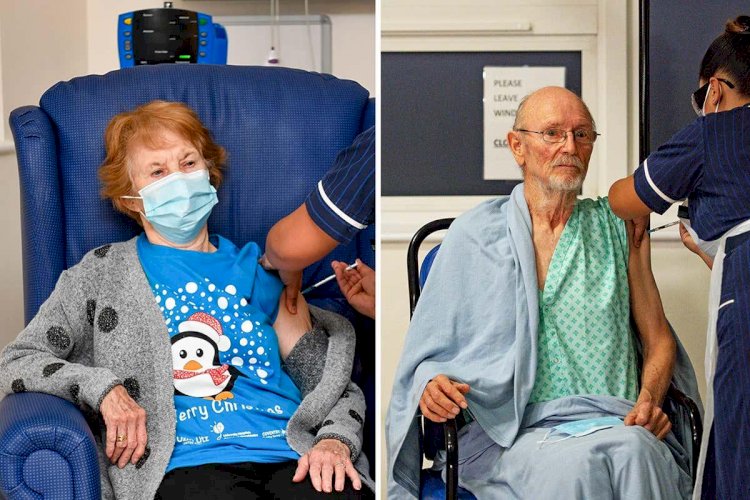 On Tuesday, a person from Warwickshire, England named William Shakespeare was the first person to receive the newly approved COVID-19 vaccine.

William Shakespeare is 81 years old, had the injection at University Hospital Coventry on Tuesday. He is the greatest dramatist and poet of England.
On the same day, Margaret Keenan became the first person in the world to receive the Pfizer COVID-19. She is 90 years old grandmother, has advice for others: "go for it" to beat the devastating virus.

Keenan, who belongs to Northern Ireland, took the Pfizer-BioNTech vaccine at 6:31 am at her local hospital in Coventry, central England. She will turn 91 after one week.

She came in a wheelchair out of the ward while the nursing staff covered in protective gear lined the corridor to praise, clap and cheer, an echo of provoking video clips released through the year when COVID-19 survivors left the hospital.

Keenan replied to the questions of reporters, "I say go for it, go for it because it's free, it's the best thing that has ever happened. If I can do it, well, so can you," she told the doubters.

Read More: Punjab Covid-19 Cases At Its Peak Level

England is the worst-hit country in Europe had more than 61,000 deaths. Great Britain is the first Western country to start vaccinating the population as a turning point in the battle to defeat the deadly virus.