How 50 Crore Is Copy Of Money Heist?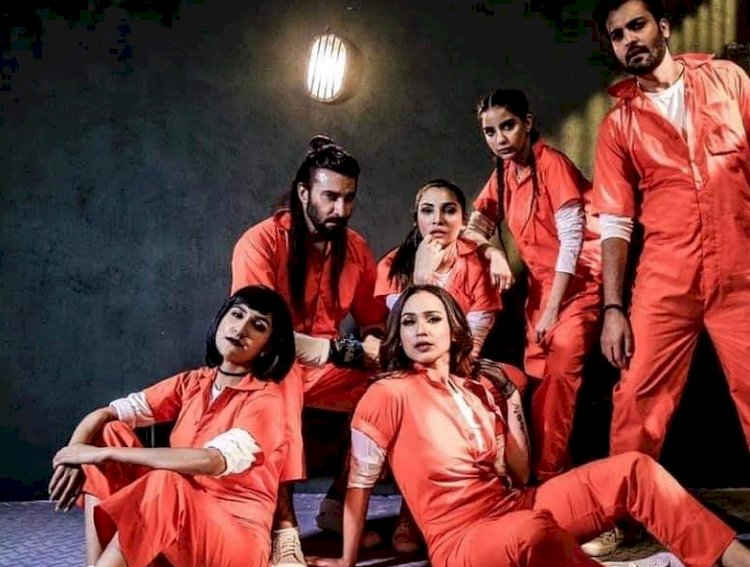 The teaser of "50 Crore" has been released, an upcoming action and thriller movie of the Lollywood.
The celebrities who took part in the making of "50 Crore" has been revealed. The squad of 10 Celebrities includes Anoushey Abbasi, Zalay Sarhadi, Naveed Raza, Mehmood Aslam, Noman Habib, Faisal Qureshi, Ijaz Aslam, Saboor Ali, Faryal Mahmood, Asad Siddiqui and Umer Shehzad.
At a very first glimpse of the movie, the viewers are started to claim that the movie 50 Crore is a copy of a renowned Spanish series "Money Heist".


From the name of the movie and pictures, it is expected that 50 Crore is going to be an action movie. Despite the allegation of copying the "Money Heist", we are pleased that someone has taken the idea to introduce something new in the Pakistani cinema. The date of release has not been disclosed by the production team!
People have their own opinion, some of them think it is a carbon copy of the serial Money Heist, whereas some people have the view that there is nothing wrong with copying the popular series and some of them think producing a carbon copy of Money Heist is disappointed as well as offensive.
The movie named "50 Crore" is assumed to be full of action and thrill. The entire cast of "50 Crore" is looking amazing in this unique avatar. We have never seen Saboor Aly and Anoushay Abbasi in any action movie.