Korean Pavilion Launches Real Life Squid Game in Dubai Expo 2020.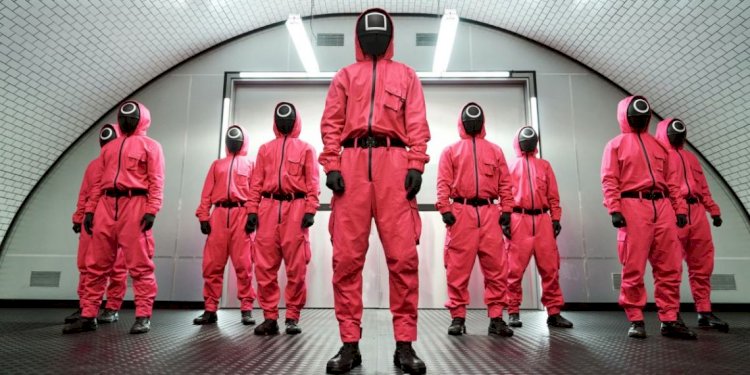 Dubai Expo 2020 has officially launched the real-life squid game this Sunday without deadly elimination. The visitors can enjoy a real-life game every day from 3 PM to 4 PM. The event will go on till November 14.
After the overwhelming success of the Squid Games series presented by Netflix, Korean Pavilion decided to launch a real-life game in Expo 2020.
The organizers of the wing began wearing the uniforms worn by the soldiers supervising the players, with its three signs of the circle, the square, and the triangle, carrying the imaginary weapon to elaborate the role and distributing those cards bearing the signs (triangle, square and circle) so that the players feel that they are part of the Korean series.
Read More: "Squid Game" Becomes the first Korean Series to Rate as Netflix's Top Show.
The aim of the event was to introduce Expo visitors to the traditional games and culture of the Korean people, especially that the games that were present in the series are traditional games that the Korean people are used to playing, representing their ancient past.
The pavilion witnessed a remarkable turnout of enthusiastic visitors to experience this experience, with an enthusiastic and fun atmosphere, with the same music of the series.
Last week, the Korean Cultural Centre in Abu Dhabi hosted the games, for which over 300 people registered.