Azra Naheed Medical College has introduced Punjab's First 3D Dissection Table.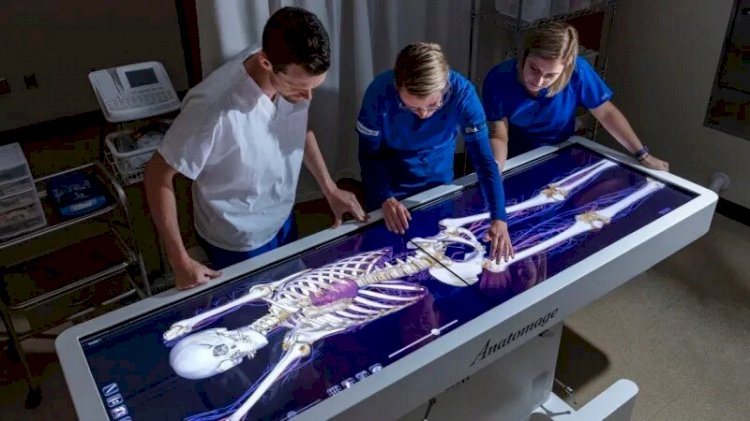 Azra Naheed Medical College is a private college of medicine, Pharmacy, and allied health professionals. It is located in Lahore. And ANMC College is known for its creativity, innovation, and facilitation. It has always been ahead of others when it comes to teaching methodologies and practical implementation of new technology-based additions in laboratories.
ANMC is the first medical college in Punjab to take such an initiative. Recently in February this year, Ziauddin University in Karachi has introduced a 3D virtual dissection table
The dissection Table is also named Anatomy Table. The Anatomy table is widely used at the global level for the study of human anatomy by medical students. The 3-Dimensional Anatomy Table is used as an advanced alternative as a virtual reality of dead bodies or real corpses.
The 3-D Anatomy Table has been used by famous medical colleges and universities globally. The 3-dimensional digital anatomy table allows a full outer and inner view of a human body, with advanced features. The visual impact is dynamic and it is easy for medical students to understand and perform a practical dissection.
Read More: Amazon unveiled its First Home Assistant Robot named Astro.
The Anatomy Table is highlighted by TED Talks, Fuji TV, PBS as a major achievement and advancement in the field of medical studies. The radiology software is also used to study muscles, bones, veins, and other body parts in detail.
We are looking forward to more technical and innovative initiatives from Azra Naheed Medical College in the future too.