Who Is On The Forbes World's Highest Paid Celebrities 2020 List?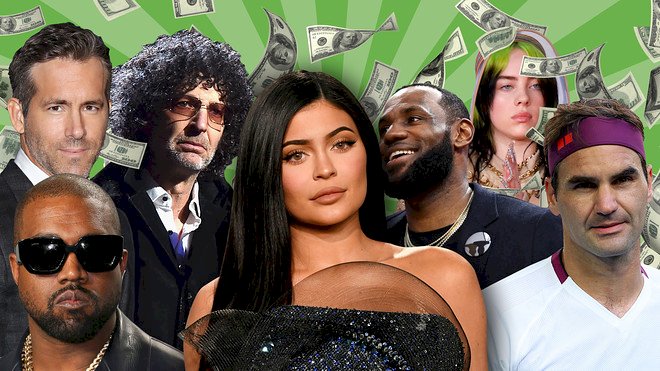 Forbes released its list of world's highest paid celebrities of year 2020 and Kylie Jenner has taken the top position on the list.
After selling 51% shares of her cosmetic company called Kyle cosmetics, she received a payday that brought her to $590 million.
At second place with a total of $170 million is singer Kanye West, Kylie's brother in law. West earned his paycheck from his deal with Adidas for Yeezy sneakers.
Tennis player Roger Federer was placed number third with $106.3 million earning. He is the highest paid athlete on the list.
On number fourth, fifth and sixth are Christiano Ranaldo ($105 Mn), Lionel Messi ($104 Mn), Tyler Perry ($97 Mn). Another footballer Neymar also follows on number seven with $95.5 Mn.
Dwayne Johnson otherwise called The Rock, also made it to Top 10 with $87.5 million net worth. He is also the top paid actor of 2020 too.
Read More:Aging Backwards, Sharmila Farooqi Ace The 10 Year Challenge on Instagram
Total of $6.1 billion was earned by the world's highest paid celebrities combined. Which is actually a drop of $200 million compared to last year. Reason being, the pandemic, the lockdown and cancellation of many events and programs.