Ban On Churails; An Attack On Artistic Freedom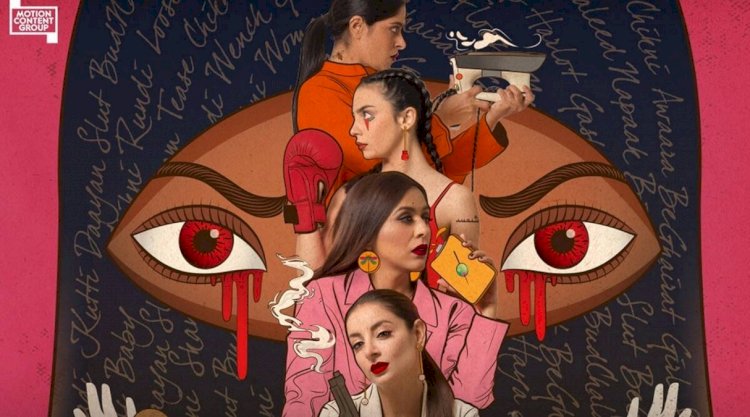 ZEE5 has removed Pakistani web series 'Churails' for Pakistan based viewers. The aftermath of the ban has seen viewers speaking out against it and calling it another win for misogynists and murder of artistic freedom.
'Churails' is a drama web series directed By Asim Abbasi, who is also the director of 'Cake'. It revolves around four women, who are bent on a mission to expose cheating husbands. The series is about self-empowered women who take power into their own hands and fight injustice for all oppressed women of Pakistan. It stars Yasra Rizvi, Sarwat Gilani, Mehar Bano, and Nimra Bucha. It premiered on August 11th on ZEE5.
Churails received a huge amount of critical acclamation internationally. However, in its home country, the situation was different. According to many the show promoted vulgarity and gave a wrong message. Also, the show had disregarded Pakistani culture and was very westernized.
Director Asim Abbasi was showed his disappointment by tweeting a thread on Twitter, where he said that "artistic freedom has been squashed".
How strange for #Churails to be lauded internationally, and now be shut down in its country of origin. In the very country where hundreds of artists came together to create something that could initiate dialogue and open doors for new narratives. (1)

— Asim Abbasi (@IllicitusProduc) October 7, 2020
General Public also criticized the ban and spoke against it. The Churails has stayed a top trend since last night when the news came to light.
Churails ban means the end of any possible evolution for Pakistan's television industry. We will keep falling into a deep pit of cheap soap operas turning our audience's tastes ever more vulgar and tawdry.

— Sabahat Zakariya (@sabizak) October 7, 2020
So as #Churails said "mard ko dard hoga", actually mard ko dard ho raha hai. Keep watching.. pic.twitter.com/0uJ95FOwBu

—