Bollywood Superstar SRK's son arrested for drug abuse on a cruise ship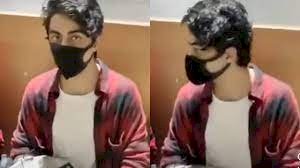 Bollywood superstar Shah Rukh Khan's son Aryan Khan got arrested on Sunday for using the drugs banned by India's Narcotics Control Bureau onboard a cruise ship in Mumbai.
As reported by Hindustan Times, SRK's son and two others are taken into police custody after the drug enforcers raided the cruise ship and busted a party where drugs were being used. "Aryan and others were on the cruise ship where the agency busted a rave party". NCB director Sameer Wankhede said. Drugs like cocaine, hashish, and MDMA were recovered.
Read: Britney Spears is FINALLY FREE
The cruise ship was scheduled to go to Goa on Saturday night and return to Mumbai by Monday. In charges of drug abuse, Bollywood superstar's 23 years old son and others were taken for medical tests, and later, Aryan was brought back to NCB for interrogation. Officials said that they boarded the ship as passengers. Aryan would stay under the custody of NCB and would be presented in court today after his medical examination.