A provisional Provincial Status Granted to Gilgit Baltistan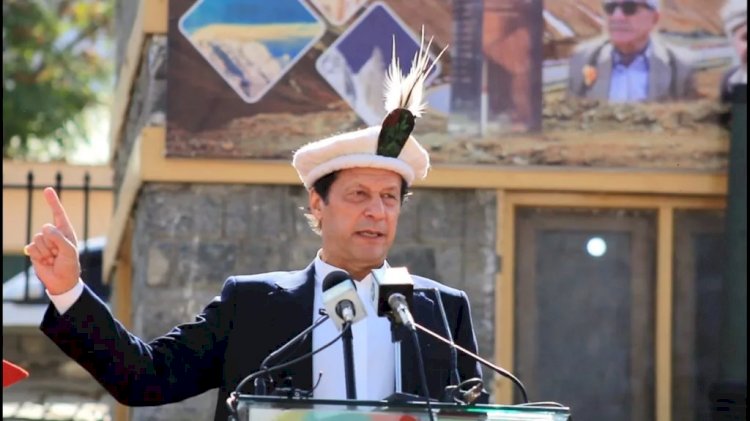 On the 73rd Independence Day celebrations, Prime Minister of Pakistan Imran Khan visited the region and announced the provisional-provincial status for Gilgit Baltistan.
Prime minister added to his speech that, "One of the reasons for my visit to Gilgit-Baltistan today is to announce the decision taken by government for granting the provisional provincial status to the region". He also mentioned that "we have taken this decision keeping in mind the UN Security Council's resolution. "
Prime Minister also added that he was not able to proclaim about the development packages for the region because it would be the defilement of the stated procedure as elections were to take place in Gilgit Baltistan.
Imran khan also mentioned in his speech that, it is our government's priority to uplift the poor population of backward areas.
A cut-off from the rest of the country was the main reason for the backwardness of Gilgit Baltistan, PM added. "You will see our development plans going to backward areas," he said.
Pakistan's Arm forces are the reason for its safety and security. Pointing his figure on India, the PM explained that, it has the most racist and Hindu supremacist government in history and all the citizenship laws and policies were made against Muslims. He said.
Imran Khan also mentioned that a strong army is an important organ of a sovereign state and its security. "Pakistan is secure today because of its armed forces," he said. "Our army is the main reason why we haven't suffered the same fate as many other Muslim countries."
Pakistan's army is being discredited by so-called democrats. In his speech Prime minister also talked about the opposition's recent remarks against the Pakistan army and Judicial system in their public gatherings.
Blackmailing the elected Prime Minister over economy and coronavirus situation, blaming the army for 2018's rigged elections were the blames PM out on opposition in his speech.
In addition, PM Imran also said that, "these people are now talking in the language of Narendra Modi, I was congratulated by all the heads of stares on the way we handled the Pulwama situation," He also added that, "it was disappointing what Ayaz Sadiq said about Abhinandan."
"I want to make it clear right now — Imran Khan will never forgive these dacoits," he said.