Nawaz and Shehbaz Sharif's Mother Shamim Bibi Passed Away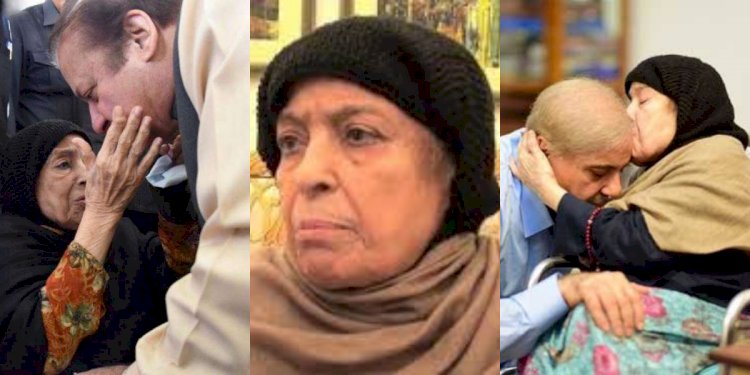 Begum Shamim Akhter, mother of Mian Nawaz Sharif and Mian Shehbaz Sharif passed away on Sunday in London.
The news of her death is confirmed Pervaiz Malik and Ataullah Tarar.
Cause of death of Shamim Bibi is unascertained as of now. According to Uzma Bukhari, PML-N MPA, she wasn't doing well for several months now but her condition was critical last week and today she breathed her last.
Shamim bibi, Former Prime Minister Nawaz Sharif Mother was between the age of ninety three or ninety four according to sources.
Shamim Bibi had moved to London earlier in the year, and was living there with her son Nawaz Sharif.
Various political leaders including the Prime Minister Imran Khan expressed their sorrow on her passing away news.
Read More:Allama Khadim Hussain Rizvi, The Chief Of TLP Has Passed Away
Ahsan Iqbal, a PML-N leader tweeted saying, "She was a very pious and brave woman," and prayed for her life hereafter.