Nepali Climbers Return Home On Top Of The World After K2 Triumph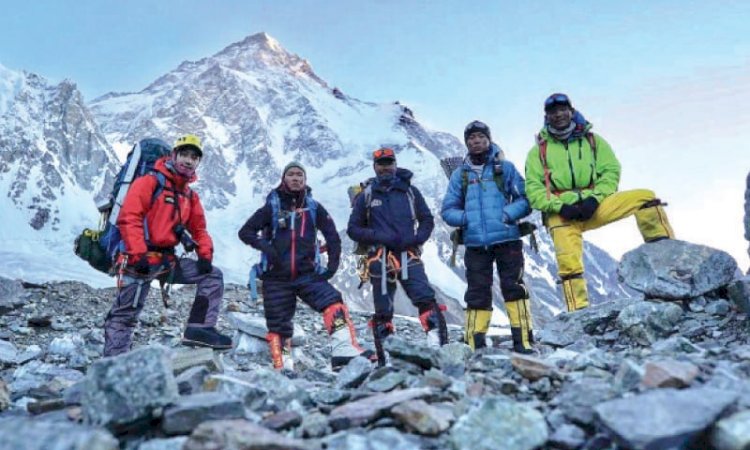 Nepali mountaineers returned home after conquering one of the world's dangerous mountain range K2. They were warmly greeted by their supporters.
Their climb to the world's second-highest peak (8,611 meters, 28,251 feet) proved as a great climbing skill in them.
They were welcomed in Khatmandu by a band that was playing patriotic songs on their arrival and the remaining well-wishers were holding flowers and were waving national flags to greet them.
According to Mingma Gyalje Sherpa, that success was for all the Nepalis and the future generations when recall this conquer, would feel proud about the achievements of Nepali climbers. He was one of the 10 climbers.
The acknowledgment was due, said Kami Rita Sherpa, who made a record of climbing Everest 24 times.
The western climbers didn't achieve success without Sherpas help, he added. They set all the paths, prepared the foods, and their belongings were carried by their brothers, they didn't make it alone he further elaborated.
Read More: Malaysian Court Releases Seized PIA Plane
The team sang the Nepali anthem with their national flag waving in one of their hands as they neared K2 savage summit to show the pride in their country's name.