Pakistani Biryani Fever Takes Over Morocco Too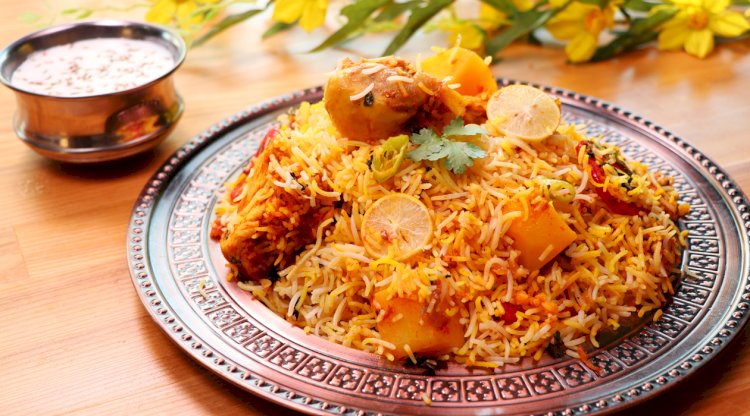 Biryani festival was organized in Rabat for promoting the types of Pakistani rice and spices. More so, the purpose of the event was also to highlight Pakistan as a tourism destination.
This festival was held by the Pakistan Embassy in the Kingdom of Morocco with the Pakistan Morocco Joint Business Council (PMJBC). Hamid Asghar Khan, Pakistan's Ambassador to Morocco and welcomed the businessmen and VIPs from Pakistan and Morocco too.
The delegation was lead by Ishtiaq Baig, Honorary Consul General of Morocco and Chairman Pak Morocco Joint Business Council including 25 business from Karachi.
There were 300 locals along with restaurants and hotel operators who attended the festivals. The guests were served with four types of biryani. these four types were chicken biryani, prawn biryani, vegetable biryani, and mutton biryani. Pakistani celebrity chef Gulzar Hussain and his team specially flew to morocco for the event.
The event was well-received according to the ambassador. It was a perfectly planned event for enhancing the private sector and trade diplomacy. He further added," "Moroccans are not traditionally a rice-eating nation but there is a growing interest in rice. Several Asian restaurants have recently opened up."
He also said, " Pakistan needs to swiftly turn to Africa and tap the African regional markets. This festival is part of PM's vision of promoting trade and exports. Countries like Morocco offer huge Opportunities if access to the common African market of 1.3 billion people, with the right kind of approach sky, is the limit in these countries."
The export rice of Pakistan plays an important role in the trade. Pakistan has more than 40 different types. This can create a number of opportunities for many entrepreneurs.
Morocco is an important market place since it has a population of 35 million people and is a land that is more like an entrance path for Africa.
This article was originally published in The News on December 12, 2019.
The post Pakistani Biryani Fever Takes Over Morocco Too appeared first on Nation Bytes.