Wear Another Person's Face Hyper-Realistic Mask Hits Tokyo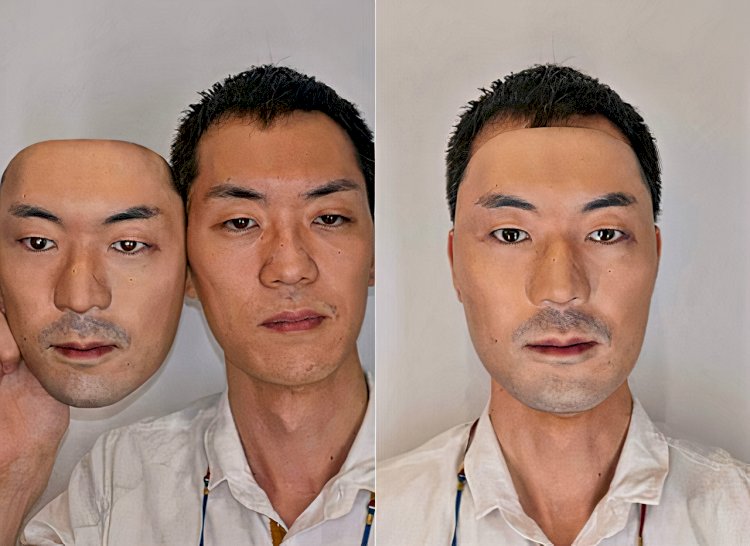 Taking the pandemic as a source of inspiration, a Japanese retailer has come up with a whole new concept of facial camouflage. A Hyper-realistic facial mask to hit the Japanese store in Tokyo at the start of the next year.

The mask is the three-dimensional layout of a stranger's features that you can wear to make them look like your own. The mask is not made to provide you protection against the deadly virus rather it will only lend you the exact same features of the adult Japanese men/women imprinted on it.

Shuhei Okawara's mind behind these three-dimensional masks said that "the masks shops in Venice probably don't buy or sell the facial mask but this is about to happen in the fantasy stories" as per reported by Reuters.
The owner finds it fun to bring the hypothetical things into reality.

The mask will be available for the public at the Tokyo shop named Kamenya Omote. Its expected price is 98,000 yen about $950. The owner is pessimistic for its product to experience high demand. The shop to feature the hyper-realistic masks is already well-known for providing quality accessories for parties and other themed based programs.

He paid 40,000 yen to the individuals whose faces are being used. They send him their pictures voluntarily in October when the project was first announced. Later these pictures were shaped by the artist and printed through the 3D printer.

Read More: Accessory Of The Year: Mask

"As is often the case with the customers of my shop, there are not so many people who buy (face masks) for specific purposes. Most see them as art pieces," said Okawara. As reported by Reuters referring to their interview with Okawara.

He also plans to expand the project by adding new faces to the masks of some foreign faces for the Japanese market.