Senate Elections To Be Held As Per Constitutional Law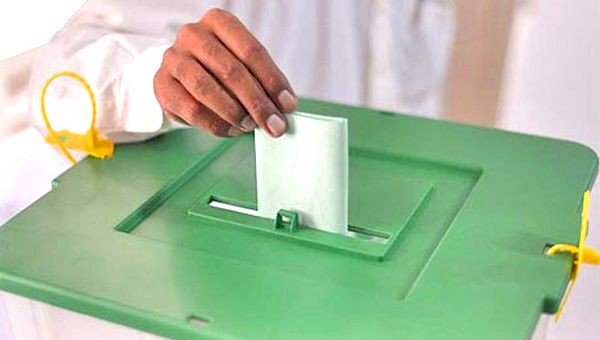 The election commission of Pakistan (ECP) has decided that the Senate elections to be held on March 3 will be according to the past practices, which means everything will be conducted as per Constitutional Law.
On March 1, when Supreme Court announced that senate elections will be held by secret ballot, a meeting of ECP was held under the chairmanship of the Chief Election Commissioner Sikander Sultan Raja and was attended by its members — retired justice Altaf Ibrahim Qureshi, retired Justice Irshad Qaiser, Shah Mohammad Jatoi and Nisar Ahmed Durrani.
The meeting discussed the order iterated by the Supreme Court, where SC emphasized that the Election Commission is responsible to conduct transparent, just elections. Where SC emphasized ECP to follow guidelines, it also asserted that all institutions have to follow ECP.
Having this observed by the committee that they have not been given a detailed order by SC, a committee consisting of 3 members, special secretary, director general (IT), and joint provincial election commissioner from Punjab and they will figure out a way by having suggestions of IT professionals and technical organizations in order to bring technology in these elections.
The committee may seek help from NADRA for database, FIA and the ministry of Information Technology. Shibli Faraz, minister of information had said the previous day that ECP should blend in technology for smooth and transparent senate elections and this is the very reason this committee was established. Shibli Faraz also suggested that ECP should bring the technology of bar codes for viable results.
Read More: China Bans Harsh Punishments in School
As per the words of Faisal Javed Khan, PTI's Senator, ECP would have to deliver three prime objectives: identifiable ballots, proportional representation and ensuring free and transparent elections. This is what government and every individual of Pakistan desires.