'Sole' Thar leopard killed by villagers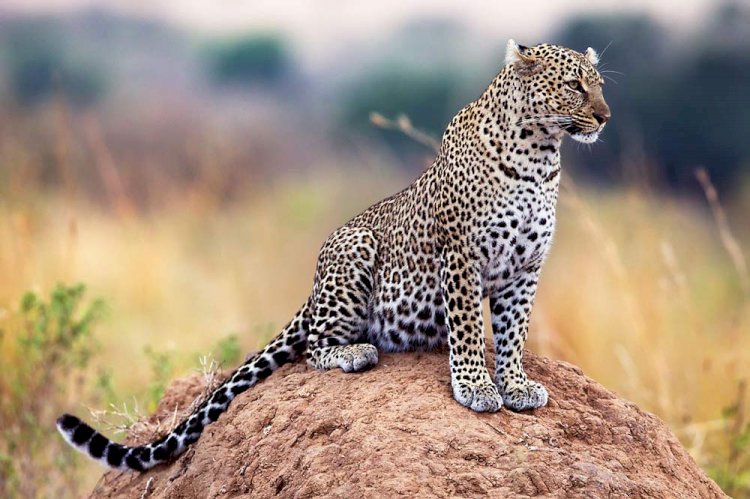 A male common leopard, which is a critically rare species in Pakistan, was killed by the villagers of Thar in a human-wildlife fight. The incident took place in Thar's Siringhwari district on Monday evening, stated by Sindh Wildlife Department.
The leopard was killed by five men when it attacked their herd of goats. According to Thar wildlife officer Mir Ejaz, "They surrounded the leopard and then hit it with sticks and stones."
The men also got injured. Ejaz added that the animal was killed in self-defense. The body of the animal has been sent to a laboratory in Karachi for carrying out the scientific and genetic study on it. The wildlife officer stated that its body and tissue tests will be conducted to conclude whether the leopard was a local one or had migrated from some other place.
According to Chief Wildlife Conservator Javed Mahar, for the last 10 to 15 days, the wildlife department had been in search of signs of leopards in Sindh. "We had received news of a presence of a leopard from Karonjhar in Nagarparkar but when our research team reached there, no signs or any evidence of the animal's presence was found."
The footprints of the same leopard were reported, two days before in Sorangwali, a village 40km from Siringhwari. But before another team was sent there, this incident happened, the conservator said.
Mahar also disclosed that in the history of the area, no leopard has been sighted before. "There's a probability that the leopard ran off from a private zoo or farmhouse in the region."
Read More: All Islamabad Schools, Colleges To Have E-Filing System
To confirm this, the DNA of the leopard will be matched with the DNAs of other leopards across Pakistan to check if the animal is a local species.