ATC Approved 7-Day Remand Of Five Accused In Osama Murder Case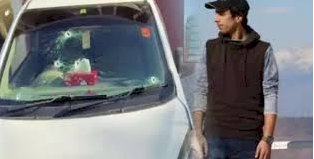 On Wednesday anti-terrorism court granted the 7-day physical remand of the arrested suspects in the murder case of a 22-year-old Osama Satti in Islamabad.
All the accused were presented against the court on completion of their previous remand by the investigation officer.
The ATC judge inquired the investigation officer about the direction of the shots that the victim received. Answering the questions IO said that the youngster was hit 5 times from behind.
At this answer judged counter questioned saying how the person can receive the bullets from the back without passing through the seat of the car that he was driving. If you have a picture of the car seat, then show it to the court.
The investigation officer irked the court's aggression by saying he didn't take any such picture.
The ATC judge then asked the accused saying, "I am 50 years old. Will you shoot me if I don't pull over?" the judge also asked the accused to relate and explain how the unfortunate incident happens.
The accused tried defending them saying that the ASI Saleem informed them about the robbery and called Kashmir highway to stop a white car with 4 people in it.
Read More: LHC Turned Down The Petition Asking For Rising The Eggs Prices
On this, the judge snapped saying the car you were informed was a large vehicle while that of Osama was a small car. He questioned them don't you know how to stop a car? Will you shower bullets on it to stop it?
The court also expressed discontentment to IO for not having the photos of the crime scene.