208 Pakistani Medical Professionals Reached Kuwait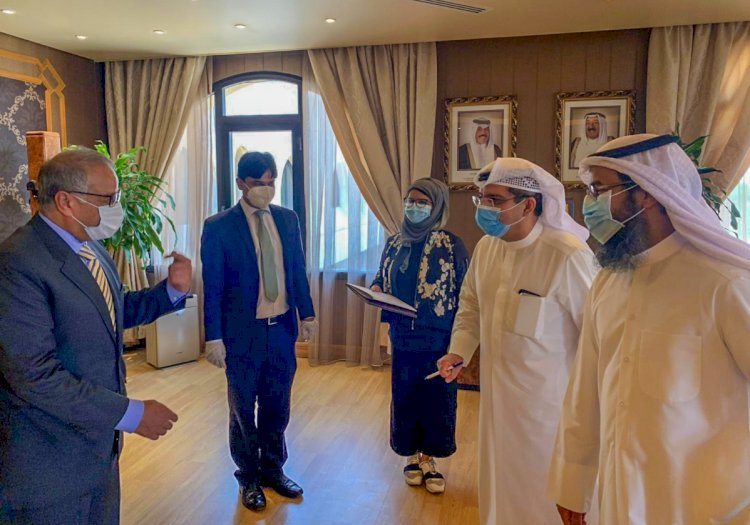 Following the agreement signed between Kuwait and Pakistan this July, on Thursday, the first batch of healthcare professionals has reached the state of Kuwait.
The batch was of 208 people which involved 15 doctors, 152 staff nurses, and about 41 medical technicians. The Pakistani ambassador to Kuwait Sajjad Haider received the healthcare professionals at the airport, shared the spokesperson of the Ministry of Overseas Pakistanis and Human Resources Development.
The health professionals were finally able to go to gulf countries after 10 years of gap due to the consistent efforts of Pakistani authorities and overseas Pakistanis.
The federal government has started fulfilling its oath of providing Pakistanis with opportunities to work abroad, and will continue to do so as the second batch of 200 more health professionals is scheduled to fly for Kuwait soon.
Pakistan was able to restore the export of labor-power to Kuwait after 10 years in July 2020.
Special Assistant to Prime Minister on Overseas Pakistanis and Human Resource Development, Zulfiqar Bukhari, virtually addressed the healthcare professionals, he called it a historical moment for Pakistan.
He guided them that will be an ambassador of Pakistan in the Gulf Country and hence should convey the reality and purity of Pakistan and its people to Kuwaiti citizens.
Read More: 600 Medical Workers To Be Sent To Kuwait
Bukhari also met up with Kuwait's ambassador in Pakistan, Abdul Rahman. Kuwaiti ambassador thanked the Pakistani government in a time of difficulty. He also promised that all Pakistani health professionals will receive complete facilitation throughout their stay.