7 Ideas to celebrate Eid with family during the pandemic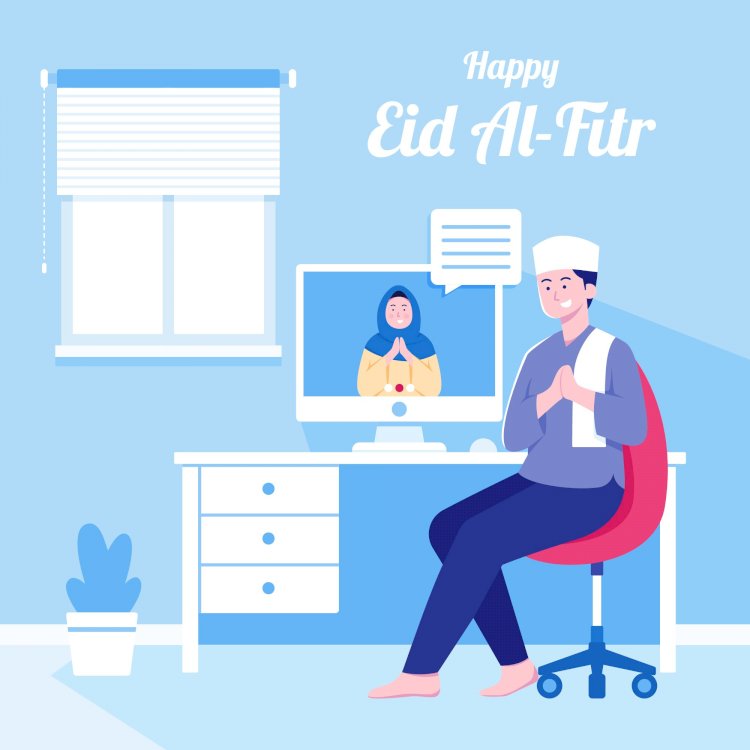 Muslims across the world celebrate Eid ul Fitr on 1st day of the month of Shawal after a month of fasting. In the pre-pandemic world, Eids were an occasion where people go out, meet their relatives, visit their village, and invite each other over for meals together. However, with the pandemic, every social gathering has potential risks attached to it. Therefore, people are adapting to celebrating Eid day without socializing carelessly.
There are still many ways to celebrate it and enjoy it with family and friends without putting lives at risk of coronavirus infection. Some ideas you could use for Eid 2021 are as follows:
Take part in group celebrations online
When life gives you lemons, make lemonade. When you have the blessing of technology, make use of it. Get in touch with cousins, aunts, uncles or old friends, no matter how far off each of your lives, it is the best time to reconnect.
Cook together with family members
After fasting for a whole month, Eid ul Fitr somehow becomes all about enjoying food. In Pakistan, it is also called Meethi Eid (meaning: sweet Eid). If you are spending time with family, what better way to engage and have quality time than to cook together before you sit down to eat together? Playing your part will bring about some smiles to cherish.
When you are done with cooking, and eating for that matter, there is still so much more families can do together to spend a memorable Eid day together. For instance, playing family games where all age groups come together and give their valuable input. On ordinary days, busy schedules do not give people enough room to sit and really play small games with their families.
You can always spend time with people you want to socialize with outdoors. Sit in the lawn, go out for a walk, or maybe arouse family members to play a badminton or cricket match.
Whether you go somewhere or not, Eids can never be complete without dressing up, whether you are a girl, or a boy, young or old. Everyone should dress up and encourage people around them to dress up. Wouldn't a family picture titled 'Pandemic Eid' be a wonderful idea?
In Pakistan, kids are given money as Eid gifts and are called Eidi. How about giving handmade Eid presents to each other in the family to notch things up and have a fun time together.
Meet up with friends or relative outdoors
If you still want to meet some people because your Eid day cannot be complete without them, you can always meet them outdoors. Just make sure there are no unnecessary handshakes and hugs and everyone is wearing their face masks.
Eid is a festive event across the Muslim world and its zeal does not get dim by any calamity whatsoever. It is a blessing for Muslims who fast for the month of Ramadan and they believe it to be a gift from their God. Amidst this celebration, it is essential that every celebrating person remembers their civic responsibility of maintaining requisite social distance and cut short their time if in a crowd as per guidelines of the World Health Organization (WHO).