Peshawar Zoo takes on federal govt over importing elephants from Zimbabwe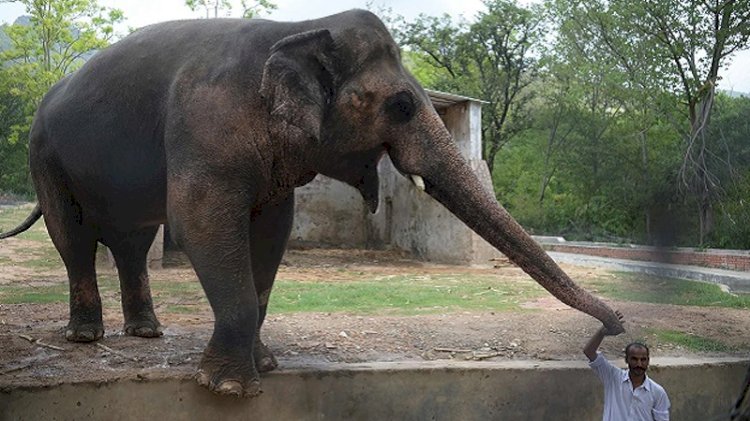 The Peshawar Zoo is fighting the federal government in court over authorisation to import two elephants from Zimbabwe.
The matter reached the Supreme Court questioning the federal government on Tuesday, March 30, to clarify how it plans to import the animals itself since the zoo was not allowed to do so.
Peshawar zoo's contractor, Muhammad Hanif filed the appeal that challenged the federal government. He informed the Supreme Court that the government of Khyber Pakhtunkhwa has already granted permission to the zoo, but the federal government had rejected issuing a no-objection certificate (NOC). Then Justice Yahya Afridi questioned under which law the federal government was rejecting the NOC.
The hearing has been suspended for two weeks.
The appeal was filed in the Supreme court on November 16, 2020. During the hearing, Justice Yahya Afridi queried about the Islamabad High Court's dominance on the transfer of the country's only Asian elephant, Kaavan, from the Islamabad zoo to a Cambodian reservation.
According to the lawyer of the Peshawar Zoo, Advocate Niaz Wali Khan, the Islamabad zoo matter is quite different from this one. "In that case, people desired an elephant to be transported to a sanctuary, while we wish to bring more elephants to Pakistan."
He further stated that a team of international experts has surveyed the zoo and commented that it is suitable for the elephants.
A bench comprised of three members, led by Justice Mushir Alam, issued notices to the respondents, and suspended the hearing for two weeks.
Read more 'Pakistani Charlie Chaplin' From Peshawar Aims To Bring Smiles To People's Faces
Peshawar Zoo, inaugurated on February 22, 2018, has been in the public eye because of the frequent ill-treatment of animals and their deaths reported there.