'Indonesian Clown' Inspires Children To Learn Quran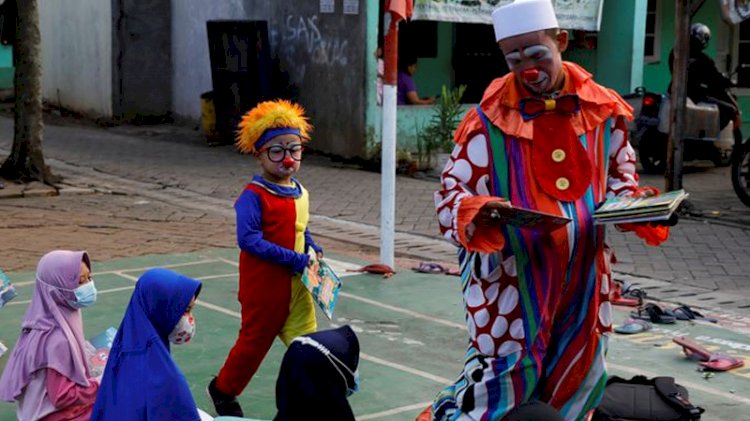 Yahya Edward Hendrawan, an Indonesian Islamic instructor, becomes a clown by wearing a clown costume to attract more children towards learning the Quran, according to a report.
"It is a difficult job to make children reciting the Quran," stated Yahya. However, If the clowns are around, children will feel good they are going to the classroom with a purpose, he added.
Yahya, 38, is a pretended 'sharia clown'. He serves at an orphanage, dressed up in a colorful clown costume, wearing pink and white makeup. Yahya completes his 'clown look' by adding a 'red nose'. His five-year-old son 'Mirza' also dresses as a clown, by wearing sporting glasses along with a wig of orange and yellow color. The father and son usually require an hour to get ready for teaching.
Yahya disclosed that his late father considered him as an 'embarrassment' and chasing his dream to teach as a clown was not easy at all.
"His behavior was so hurting towards me, it felt like my heart was being cut into slices," stated Yahya. However, the orphanage's founder has always encouraged him.
Read more: Pakistani Serves Free 500 Meals A Day To The Needy In Hounslow
Yahya has gained a lot of admiration in the public for his enthusiasm to teach and keeping children entertained at the same time.