Adidas Unveils The World's First-Ever Liquid Billboard in Dubai.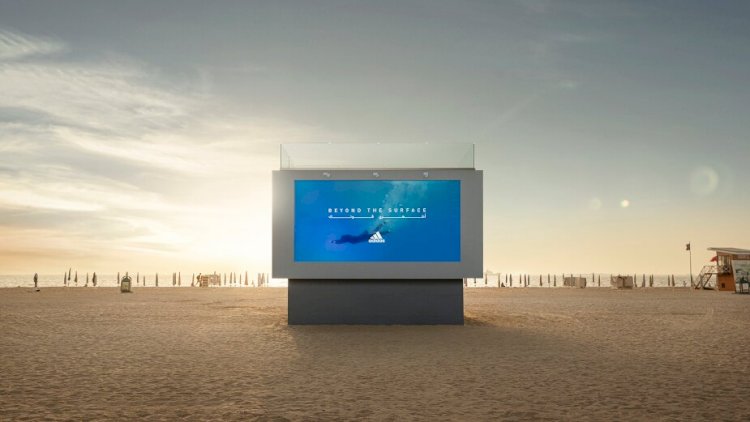 To get an iconic introduction, it is very important to make a good marketing strategy. If your brand has a good marketing strategy then it helps in developing goods and services with the best profit-making potential.
Adidas recently unveiled the world's first-ever liquid billboard in Dubai, in accordance with the brand's recent debut of its inclusive swimwear Collection. The first-of-its-kind launch celebrates, Adidas's drive to offer a wider choice of technical apparel for athletes everywhere, building on its commitment to making the future of the sport as inclusive as possible.
Adidas conducted one of the surveys in 2021 that reveals only 12% of women in the United Arab Emirates are completely comfortable wearing a swimsuit at a public beach or pool. Due to body shaming, lack of privacy and their own comfort zone many women cannot prefer swimsuits.
Also Read: Karachi Police Provides Free Vehicle Repair Services to Citizens During Monsoon Season.
This First Ever Liquid billboard is activated on one of the most famous beaches in Dubai. The liquid billboard could fit around 3,319 Adidas shoe boxes and is made of reinforced transparent acrylic. Its walls can hold 11,500 gallons of water which is equivalent to nearly 163 bathtubs. The structure took a team of 32 people to build, working around the clock for 3 weeks to deliver.
Women in Dubai were invited to take a public "leap" of faith and participate by taking a dive "Beyond the Surface," reinforcing the brand's global attempt to ensure that sport is welcoming for all.