Ali Sadpara, Two Other Mountaineers Missing On K2 Declared Dead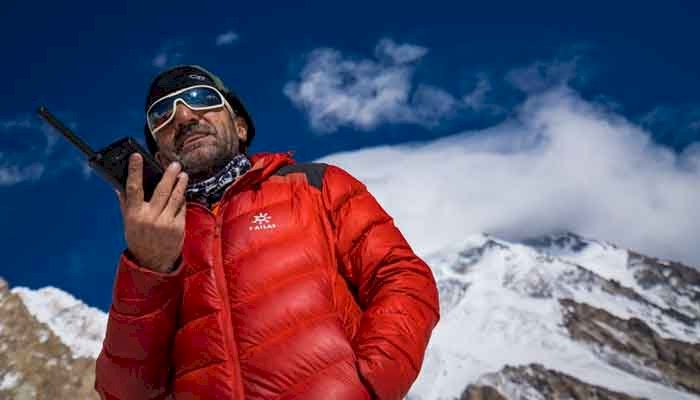 Missing climbers Muhammad Ali Sadpara, John Snorri Sigurjónsson (Iceland), and Juan Pablo Mohr Prieto (Chile) were officially declared dead on Thursday in a press conference. It was attended by the families of the climbers in Skardu.
Gilgit-Baltistan Tourism Minister Raja Nasir Ali Khan and Ali Sadpara's son, Sajid Sadpara, were also there.
While speaking to the media in Skardu, earlier this morning, Sajid Ali Sadpara (son of Ali Sadpara) said that Pakistan has lost a great mountaineer, his father and two other climbers are no more.
Mournful Sadpara told that his father summited eight mountains of over altitude of 8,000 meters. He expressed gratitude to the nation, the government of Pakistan, the Pakistan Army, and the Pakistan Air Force for their help and support and for taking measures to recover his missing father.
In the meantime, Gilgit-Baltistan Tourism Minister Raja Nasir Ali Khan has declared missing mountaineers Ali Sadpara and his companions John Snorri (Iceland) and Juan Pablo Mohr (Chile) as dead.
On February 5, Pakistan's Muhammad Ali Sadpara and two overseas climbers, John Snorri from Iceland and JP Mohr from Chile went lost while attempting to summit K2.
Read More: DG ISPR Calls Muhammad Ali Sadpara Our National Hero
Soon after, the land and aerial search to find the missing climbers was initiated by the Pakistan Army rescue teams but failed to trace any hint of the team.