DG ISPR Calls Muhammad Ali Sadpara Our National Hero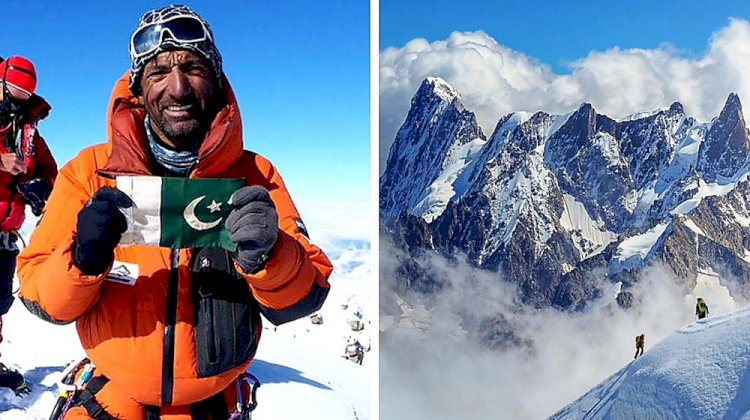 Director-General of the Inter-Services Public Relations (ISPR) Maj Gen Babar Iftikhar called Muhammad Ali Sadpara, the missing mountaineer our national hero on Monday.
He said, "Three mountaineers went missing while attempting to summit K2," while mentioning the rescue operation that is currently underway to track the climbers, as quoted by Ary News. He also said that climbing K2, World's 2nd highest mountain is very difficult more so in winter.
He briefed that although the rescue operation is underway none of them has been found yet. "Unfortunately, none of them have been traced as yet," the DG ISPR said as quoted by Ary News.
He also called Muhammad Ali Sadpara, one of the missing climbers "Our national hero."
Muhammad Ali Sadpara and two foreign climbers named John Snorri (Iceland) and Juan Pablo Mohr (Chile) are missing since they left Camp 3 on Friday.
They were on the mission to scale the world's most dangerous mountain in winters. Which was done only once before by the Italian mountaineers who did so in 2020 itself.
The missing mountaineers had left camp 3 at around midnight between Thursday and Friday, since then they haven't been located.
According to experts, their chances of surviving are very slim. It is extremely difficult to survive in such harsh atmospheric conditions without oxygen.
Read More:200 Go Missing After Flash Flooding In India
However, the family of the climbers and the Pakistani nation is praying for the rescue of Sadpara as well as the other climbers and has not lost hope.