Ertugrul Founding Team Meet Pm Imran Khan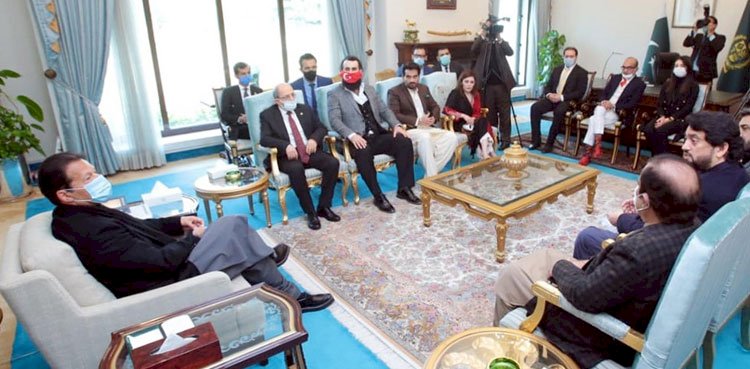 On Friday, Prime Minister Imran Khan met the founding team of the blockbuster drama series Dirilis Ertugrul. The guest team was led by Kemel Tekden.
The Turkish serial rose to popularity in Pakistan when it was suggested by PM and aired on Pakistan television dubbed in Urdu.
During the meeting, PM was given the details about the proposed serial on Turk Lala, produced by Pakistan and Turkey collaboration.
Premier urged the Pakistani film and drama industry to produce quality content and provide the viewers with classy Ertugrul type alternatives for the glamorized and meaningless content.
He also urged the drama and film industry to use the media for providing awareness and knowledge about our history to the youth.
While talking Kemel Tekden informed Prime Minister that June 30 is celebrated as a national day in remembrance of Turk Lala's contributions during the khilafat movement.
He also said that both prime minister Imran Khan and president Recep Tayyib Erdogan shared the vision that awareness about the history of youth is very important for the development of any country.
Read More: PM Imran Khan Tells Hazara Community Not To Blackmail Him
Prime Minister ensured full cooperation from the government in the smooth production of the proposed drama serial Turk Lala.
Representatives of the Pakistani drama industry, minister of information and broadcasting, and chairman of the Kashmir committee were also present in the meeting.