Clash At Hazara Protest Karachi, Motorcycles Burnt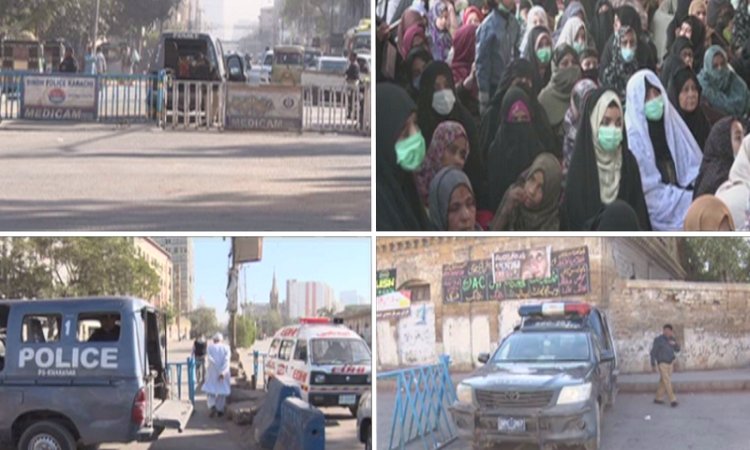 On Friday a clash was reported between commuters and protestors from Hazara Community in Karachi
The public has set fire to motorcycles on Shahrah-e Faisal in Karachi. Police said the situation is in control now and that the fire has been extinguished. No casuality has been reported in this clash.
Peaceful protests were in process by the Hazara Community at various locations in Karachi. The protests entered the day four today.
According to reports, the protests are held at 29 different areas of Karachi against the sectarian violence and crime that Hazara Community receives in Pakistan.
The protests across country began after 11 coal miners were brutally murdered in Machh massacre. The families of the victims and other community members are also protesting in Quetta with the dead bodies for last five days.
They are demanding security from the government against the rising hate crime against the community. Another one of their demand is for Prime Minister Imran Khan to visit himself.
Read More: PM Imran Khan Tells Hazara Community Not To Blackmail Him
Prime Minister Imran Khan appealed from them to bury their dead and that he will visit them after that. He also called this blackmailing and no Prime Minister in any other country faces such a thing.