Fasting Helps Alleviate Diabetes, Psychological Disorders, And Other Illnesses: Experts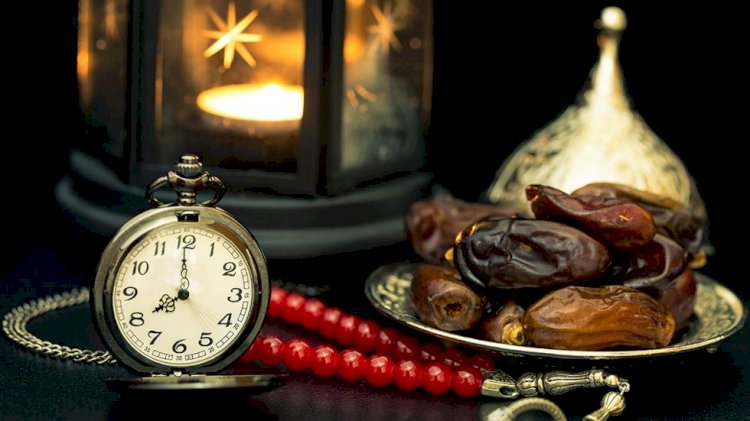 Although Muslims don't observe fast in the holy month of Ramazan for medical reasons, fasting has various benefits, both on physical and mental health, especially those suffering from diseases like diabetes, hypertension, ischemic heart disease, chronic kidney disease, depression, and others illnesses, according to local and international health experts at a conference on Sunday.
Though, people with health issues are directed to get pre-Ramazan education and medical advice for safe fasting.
It includes blood sugar control and better health by fighting inflammation, controlling blood pressure, fats and cholesterol levels, enhancing brain functions, helping weight loss and boosting metabolism, increasing growth hormone secretion, delaying aging, aiding cancer prevention and improving the immune system," stated by Dr. Adel Abdel Aziz El-Sayyed during his presentation on the closing day of the Seventh International Diabetes and Ramadan Conference, Sunday.
Also Read: GI of Himalayan pink salt to be registered

The two-day online conference was arranged by the Baqai Institute of Diabetology and Endocrinology (BIDE) Karachi, in association with the International Diabetes Federation (IDF), Ramazan, and Hajj Study Group, and Diabetes and Ramadan (DAR) International Alliance. It was addressed by consultant dietitians, endocrinologists, diabetologists, and researchers, from Africa, Europe, Middle East, South Asia, and the United States, including Prof Yakoob Ahmedani, Prof Shabeen Naz Masood, Prof Muhammad Hassanein (United Arab Emirates), Dr. Salma Mehar (United Kingdom), Dr. Mehmet Akif Buyukbese (Turkey)
, Dr. Abdul Jabbar (UAE), Dr. Mafauzy Mohamed (Malaysia) and Dr. Tark El Hadd (Qatar), Prof Najmul Islam and Prof Aijaz Vohra.
Dr. El-Sayyed stated that no health benefits of fasting are mentioned in Quran and Hadith but if a person wants to know about the health benefits of fasting, he or she should google it to see billions of answers appearing within a second. Muslims should observe the holy month by following the commands of the Quran and Sunnah that is to abstain from over-eating, and other social evils.
According to Dr. Ebaa Al Ozairi (Kuwait), fasting in Ramzan results in mental health benefits that include improving self-control and mood and relieving a person from anxiety and depression. Smoking cessation is one of the main benefits, she added.
Islamic scholar Mufti Irshad Ahmed Aijaz from the Darul Uloom Karachi, who is also a member of the Shariah Advisory Committee of State Bank of Pakistan said Islam provided many relaxations to its followers and severely sick people and in traveling are exempted from observing fast and should be consulted a doctor before observing fast. Checking blood sugar by pricking the finger and getting injections do not break the fast," he stated.
BIDE Director Prof Abdul Basit said that people often inquire about what they should eat during Ramazan and he told them that this holy month teaches us to limit our food intake and donate generously.