ECO Freight Train To Restart Operations After Nine Years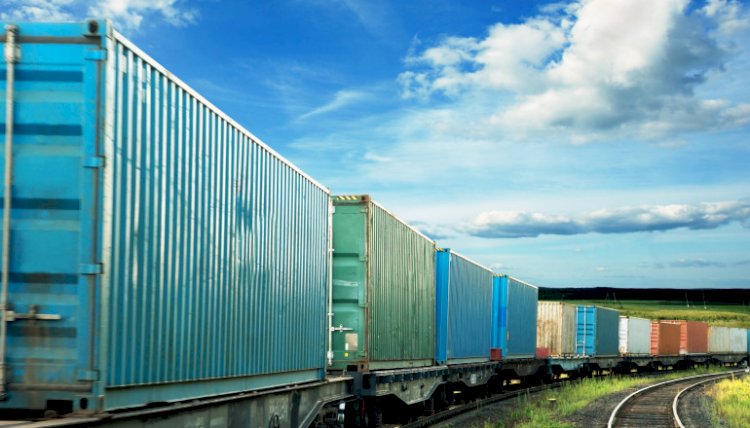 After about nine years interval, the Istanbul-Islamabad cargo train is expected to resume operations on March 4, involving the goods train business of three countries Turkey, Iran, and Pakistan.
According to a senior official of the Pakistan Railways, they have been updated by the concerned sector that the cargo train would begin its journey from Istanbul (Turkey)
for Islamabad (Pakistan) via Zahidan on March 4. Although the schedule will be reaffirmed in one or two days, March 4 is the final date of departure of the train from Istanbul till now.
The ministries of foreign affairs and railways are interacting with the Economic Cooperation Organisation (ECO) Secretariat in Pakistan and ECO is also in contact with the concerned departments and ministries of Turkey and Iran, he added.
He further elaborated that the train would complete the one-side trip in 12 days and is likely to reach the Islamabad dry port on March 16. "Pakistan Railways also decides to continue this train operation from 19th, as it is currently booking cargo for Iran and Turkey".
According to Minister for Railways Azam Khan Swati, he would receive the train on March 16.
Also Read: Rs 5.5bn phased plan to provide clean water without filter plants

As per Pakistan Railways record, the first train from Islamabad to Istanbul was launched on August 14, 2009. Likewise, the first train from Istanbul to Islamabad dry port reached on August 13, 2010.
Till now, eight trains have been sent off from Pakistan to Turkey, and the last one left the Lahore dry port on November 5, 2011. Turkey has dispatched six trains to Pakistan since the establishment of the service in 2009, with the last one reaching here on December 9, 2011.
"The train called as 'ECO Train' will be functioned regularly on the upcoming Thursdays in the first week of every month. The allowable load will be 750 gross tonnes. The train length would be 420 metres," stated a related document.
According to the current arrangement to start the train and the schedule decided jointly by Turkey, Iran, and Pakistan, the running time between Drence-Kapikoy (Istanbul) and Zahidan-Tabraiz (Iran) will be 90 hours each. From Zahidan to Islamabad, the train would take 135.5 hours.