Firdous Ashiq Awan Slaps MNA Qadir Mandokhel In 'Kal Tak'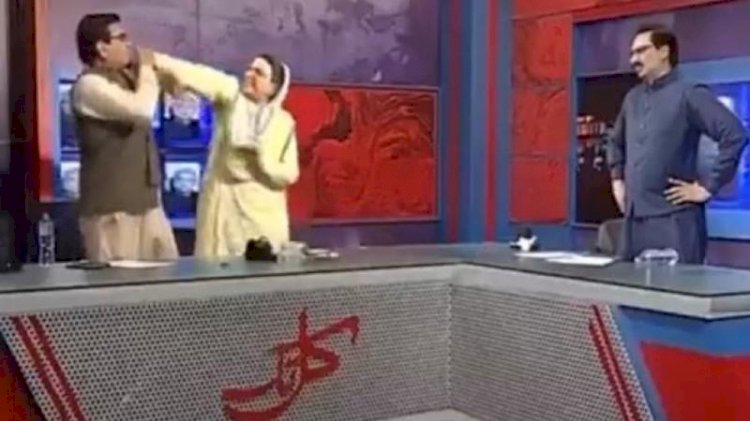 Special Assistant to Punjab CM Firdous Ashiq Awan slapped Pakistan Peoples Party MNA Qadir Khan Mandokhel on a TV show on Wednesday.
Both were panelists on the Express-News show 'Kal Tak' hosted by anchorperson Javed Chaudhry. They started blaming each other in the corruption cases and exchanged some heated words.
Mandokhel stated that Awan had taken payments for issuing adverts. At this, she vowed to take him to court for insulting her.
On the other hand, the Punjab CM's aide replied that she had left the previous PPP government due to its corrupt practices.
Firdous Ashiq Awan slaps MNA Qadir Mandokhel
The debate resulted in Awan first verbally abused and then slapped Mandokhel in the face.
"Now this is ladies," PPP politician addressed Javed Chaudhry after being physically attacked by her.
The channel stopped the on-air show but a recording of the incident has been circulating on social media.
Awan later claimed that the PPP official threatened her and accused him of throwing vulgar language at her as well as her late father.
"In my defense, I had to take an extreme step," Awan wrote on Twitter.
Read more: Punjab Govt To Ban Entry, Block SIM Cards Of Unvaccinated Citizens
According to her, she would go for legal action against Mandokhel after consulting her lawyers.