'Govt officers should be charged Rs50,000 for dog bite cases': SHC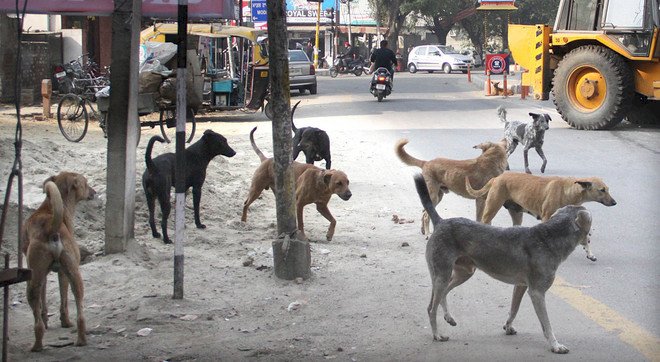 As soon as a dog bite is reported in the Sindh province, the government officers would be charged up to Rs50,000, the Sindh High Court (SHC) announced on Thursday.
This is the only solution through which cases can be controlled, Justice Muhammad Ali Sahito stated while hearing a case on the vaccination and controlling the number of stray dogs in Sindh.
"The number of dog bite cases has increased to a large extent," Justice Muhammad Ali Mazhar said.
"What are you guys doing to cater to this? What is the cantonment board doing in this regard?" he questioned. A warning has also been issued by the court that if dog bite cases don't end, DMC and KMC officials will face a hard time.
In response to this, the secretary stated that it is difficult as no one can stop a dog from biting a person. "We can't terminate 1,600 municipal officers for this."
If they know how to use funds then why they don't know how to vaccinate a stray dog, Justice Sahito questioned again. "What are the 350 DMC employees doing?"
After this, the secretary updated that 10 days have been given to commence the Anti-Rabies Programme in the province. "The cabinet has approved the acquisition of 60 vehicles to catch the dogs."
According to him, the district municipal corporations don't have a shortage of resources. "Vaccine as per regulations have been prepared and approved by the chief minister. A draft will be shown in the next cabinet meeting," the secretary elaborated.
The court also inquired about the absence of the administrator of Karachi at the hearing. "Should we send a show-cause notice to him?" Justice Mazhar asked.
The administrator has been called at the next hearing. The court also directed the municipal secretary to supervise the project in a personal capacity. In addition, All DMCs have been instructed to submit weekly reports in the court regarding dog bite cases.
Read more: Ayesha Chundrigar is vaccinating Karachi's dogs but needs help
"The only progress required in this issue now is to eliminate the number of cases," the court added and postponed the hearing till June 2.