Ayesha Chundrigar is vaccinating Karachi's dogs but needs help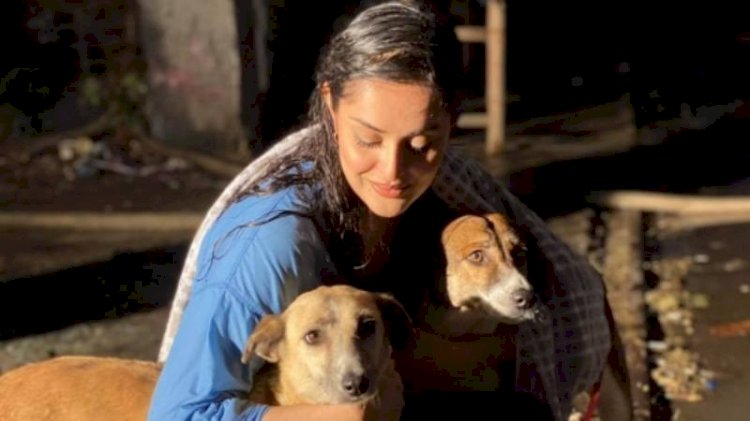 Ayesha Chundrigar and her soldiers at Ayesha Chundrigar Foundation (ACF) are on Karachi's streets yet again, to fight their next battle, as they wave a banner reading "Save the Dogs". The battle seems to be a tough one.
Here the effort is double. On one side, ACF's challenge is the common man, who is unaware, needy, and unconventional, a product of the generational disturbance and aggression we know. The solution here is education. And on the other side, they deal with the lazy, inefficient, and irresponsible authorities who have no money or power to protect stray animals, and hence no inspiration.
So the only option left, is a small team of supporters, going too far on the streets and along the nullahs of Karachi, making a struggle they're not sure will change the destiny of stray dogs, but deeply inspired by the immediate effect they create.
The news reporters arranged a meeting with Chundrigar to discuss her latest drive in which she neuters and vaccinates stray dogs.
According to Chundrigar, the basic philosophy here is the idea, that violence, which emerges internally from the human experiences of dissatisfaction, exploitation, and trauma and is transferred from human to human, generation to generation; by continuing the same aggression that breeds one's violence.
Read more: Hardworking Pakistani Freelancer is Inspiration for Many people, Meeting Deadlines While Undergoing Dialysis
Psychology today has proved that those who are exposed to harsh aggression are expected to be aggressive themselves, with their frustrations often increasing to expression in the physical, sexual, or emotional assault. Chunridgar, being a student of psychology, understands this, and is devoted to proceeding with the caution that is needed by her effort.