PML-N Wins PP-84 Khushab By-Poll Election Seat: ECP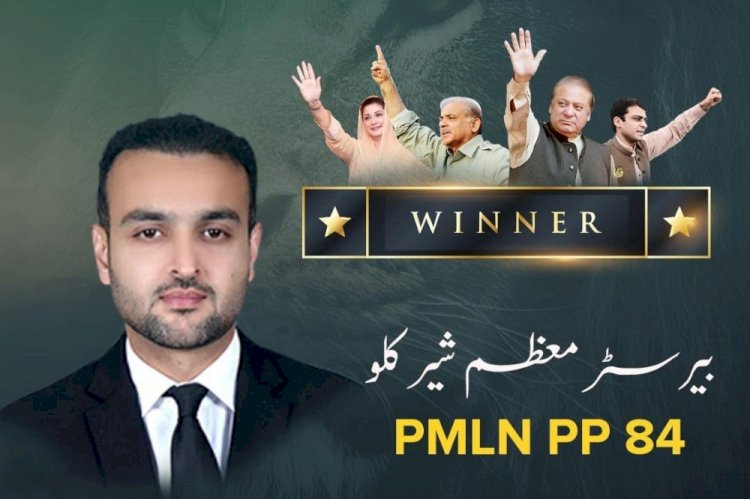 PML-N candidate Barrister Moazzam Sher Kallu won the PP-84 Khushab by-election by a huge margin after getting 73,081 votes, as per the provisional results reported by the Election Commission of Pakistan (ECP) on Thursday.
According to unofficial results, PTI's Ali Hussain is getting second place with 62,903 votes. Independent candidate Amjad Raza is on the third number with 8,340 votes, and the candidate from the recently banned Tehreek-i-Labbaik Pakistan (TLP), Hafiz Muhammad Asghar Ali, is on fourth by securing 5,782 votes.
However, PPP's Ghulam Habib Ahmed is in seventh place with 235 votes.
The seat which includes Tehsil Noorpur Thal along with some villages of tehsil Quaidabad had fallen vacant owing to the demise of PML-N's candidate Waris Kallu who won this seat four times consecutively. Later, the ticket was given to his son, Moazzam.
The late MPA (Member Provincial Assembly) had attained the seat by a margin of 6,000 votes in the 2018 general elections whereas the TLP candidate secured more than 12,000 votes that time.
PML-N President 'Shehbaz Sharif' celebrated the win on Twitter and stated that the people had rejected the "flour and sugar thieves".
"This is a kind of acknowledgment by the people of the services provided to them by the PML-N during its period. This vote is for Pakistan's development under the leadership of Nawaz Sharif!"
He further elaborated that if the PML-N again got the chance then it would "serve Pakistan in a better way than before".
PML-N Vice President Maryam Nawaz was also happy about the success and congratulated and thanked the people of Khushab.
Read more: Govt announces a Week-Long Eid Holidays
" Nawaz Sharif's victory is declared by people in every city. Supporting Nawaz's stance from every province is a victory for the people's right to rule," she stated, mentioning that those who had tried to get rid of him had themselves been removed.