How PSL Changed Shahnawaz Dhani's Life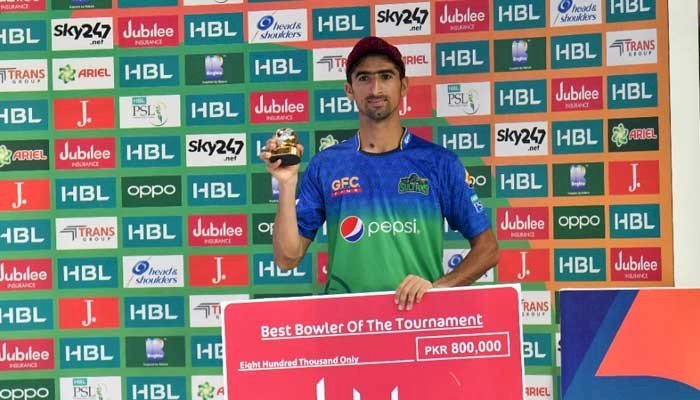 In a small village near Larkana, there lived a young cricketer of 22-year-old who has to play bare-foot with tape-ball on uneven ground. He lacks facilities in his village and didn't have a proper connection to watch live cricket.
He would borrow shoes from his mates and struggle to watch live streams of cricket matches around the world.
Now, he is renowned as one of the most lovable cricketers in the country. Pakistan Super League (PSL) has changed the life of Shahnawaz Dahani this way.
The youngster was selected as an emerging cricketer by the Multan Sultans for the sixth edition of the PSL and he proved the decision correct by appearing as the tournament's best bowler. He is the first-ever emerging cricketer to earn this honor.
A few years ago, the bowler from Larkana didn't even have an idea what is needed to play proper professional cricket.
During an interview in March, Dhani shared his struggle, journey, and future goals. He belongs to a small village 'Khuhawar Khan Dahani' where he used to play without any facilities.
"I had a zeal about bowling fast and was famous in my village due to my fast bowling, that's why people had named me '3G bowler' there, to relate the speed with the speed of the internet," stated Dahani.
Read more: Shoaib Akhtar Appointed As Ambassador to Motorway Police
He also specified that he had to borrow shoes from a friend to be a part of U19 trials for his district.