Shoaib Akhtar Appointed As Ambassador to Motorway Police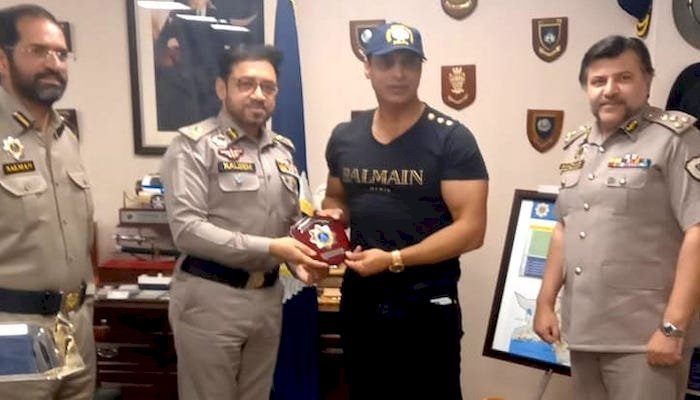 Rawalpindi Express 'Shoaib Akhtar', is now an ambassador for the Motorway Police of Pakistan, as per the announcement made by the 45-year-old on Instagram and Twitter Tuesday.
The former Cricketer posted a photo of Motorway and Highway Police Inspector-General 'Kaleem Iman' and his team along with himself. Akhtar is seen accepting a shield from the Motorway Police in the photo.
He announced to his followers that it was much honorable for him to be an ambassador to the Motorway Police of Pakistan and assured to take up the responsibility of raising awareness regarding traffic laws and road safety.
"Will play my role InshAllah in creating road safety awareness among people and informing them about traffic laws," he wrote.
His fans also wrote in the comments section to congratulate Akhtar and wish him luck.
According to the cricketer, citizens should set an example by following traffic rules.
Shoaib Akhtar is regarded as the fastest bowler in the history of international cricket. In November 1997, he made his Test debut as an opening fast bowler and played his first One Day International after three months.
Read more: 'Haris Rauf', Now Second Pakistani Fast Bowler To Take 100 T20 Wickets
Akhtar has been a part of several controversies during his career. He got retirement from international cricket after the 2011 World Cup.