Basant 2021 Is On Despite All The Bans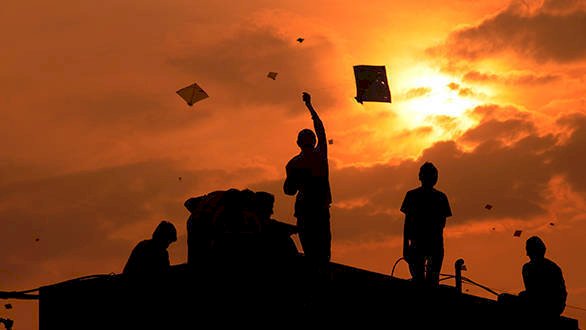 Basant Festival was canceled by the government of Punjab due to Covid-19, however, kite flying lovers are saying that they will celebrate Basant 2021 no matter what.
Mussarat Jamshed Cheema, a spokesperson of the Punjab government had announced a ban on Basant on 3rd February 2021. She reasoned that is the kite flying celebration is being canceled due to coronavirus as well as death caused by sharp twines.
The spokesperson added that the Punjab Government is working to revive the traditional Basant festival that is also safe and has looked at numerous proposals. She suggested that the government plans to make sure the Basant is celebrated with all the joys and safety measures in mind next year.
"We are seriously considering allowing kite-flying on a limited scale in next year, she said, adding, sports lovers and overseas Pakistanis would not be deprived of this opportunity to celebrate the popular festival as it generates huge foreign exchange and was providing tourism activities in the country," she said, as quoted by Urdu Point.
She accepted that the Basant Festival is an important cultural and traditional event of Punjab and helps with creating a soft image of Pakistan.
She also said that strict actions will be taken against anyone who is involved in the selling or buying of kites, as well as those organizing the Basant 2021 event.
In the past few years, Basant has proven useful in bringing tourism to the country. It has also helped strengthen the local industry.
Read More: Rawalpindi: Basant 2021 Date Announced
The tradition of flying kite is a very old one, and the government's bans have reduced its popularity. However, the serious kite-flying enthusiasts are saying that they are going to celebrate it despite all the bans and threatening of the Punjab government.
The kite flying association is yet to comment on the bans induced by the government on celebration of Basant in Lahore, Rawalpindi, and other cities.