How To Disinfect School Going Baby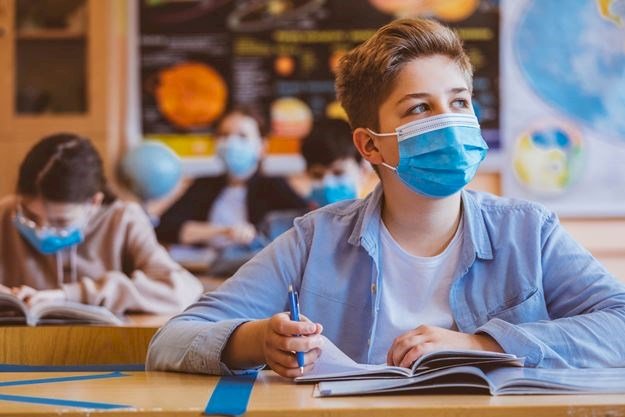 In Pakistan schools and colleges are functional from 15th September 2020 as per instructions of the government. Though, SOPs are also formed by the government to eliminate the spread of the COVID-19 virus.
Coronavirus can transmit easily from one person to another. If your children are going to school it's your own responsibility to take special hygienic care. This virus can attach to book, copy, shoes or even led pencil, putting your child at risk for getting sick.


There are some instructions that you can follow to prevent the COVID-19 virus.
Sanitize your children when they come out of school.
Put off the shoes before entering the house and spray it with a disinfectant solution.
Discard their face mask.
Give them a bath with warm water.
Wash their school uniform daily with a little bit of Dettol and warm water.
Sanitize their school bags and wash it once a week.
Wipe off their books, copies and geometry cases with a soft cloth and a little bit of alcohol-based disinfectant.
Teach them to regularly clean their desks and chairs themselves with the help of sanitizing wipes or soft cloth.
Train them to wash their hands on and off in school too
Do not touch the things that belong to someone else.
See More: How To Make Your Own Sanitizer At Home?
However, it is difficult to go through the same procedure everyday but for the sake of health, we have to follow the above-mentioned instructions.